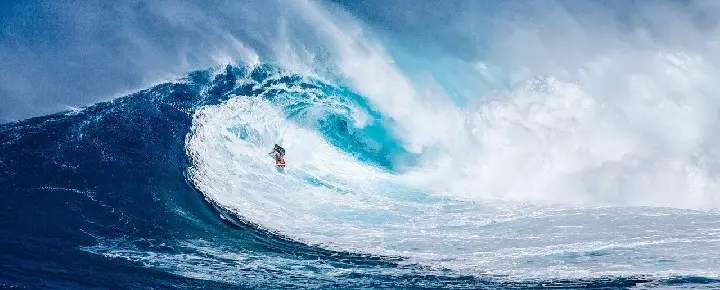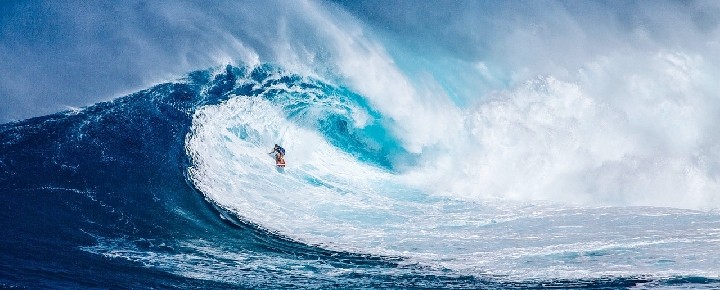 You've saved long and hard for a Hawaii vacation after the past two unfathomable years. With Hawaii travel costs at levels we've not seen before, the last thing you want to do is waste yet more money. Our Hawaii rip-off report lists some of the top ways to avoid problems and not feel crushed by a giant never-ending wave of fees.
Moreover, we want to keep it as light as possible and make saving a game, if you will, so it isn't a hassle. And we've got space for you to add your ideas to our Hawaii rip-off report below. We have ideas on everything from car rentals, hotels, airlines, restaurants, and more.
Save on Hawaii airline costs and fees. 
1. Book online at the best times. Typically, that's Tuesday and Thursday for the cheapest airfare. The best deals are online only. You can't get these by calling the airline. Plus, there can be an additional phone fee to boot. So get your browser ready (maybe even in incognito mode) and score the best deal.
2. Change fees are returning and they hurt. When you change the lowest-priced tickets (except on Southwest) the fee can range from expensive to a complete forfeit of the price paid. And it won't stop there. Airlines are planning to reinstate more ancillary fees to Hawaii and elsewhere.
3. What about "holding a fare?" Most airlines offer a fare hold feature where, for a nominal fee, you can avoid committing before you are ready. We've used this ourselves when there was a cheap airfare that'd soon be gone. Just remember that if you have a credit coming to you, a fare hold doesn't work. We found that out with Hawaiian when we went to pay, and couldn't apply for the credit we wanted to. It meant starting a new reservation and the fare on hold was higher.
3. Carefully consider the options of basic economy, regular economy, and premium economy. Is basic economy worth the savings starting at $30 each way that goes with big limitations? Also, is premium economy worth the extra cost, starting at an additional $70? Read our just-updated Guide to Basic Economy to Hawaii.
4. Skip the checked bag fees. Southwest does not currently charge for the first two checked bags per passenger. On Alaska, Hawaiian and other airlines, having their branded credit card will eliminate fees on the first checked bag. But those cards don't come free.
5. Weigh and measure your bags and compare them with airline rules. Friends just paid for their overweight carry-on luggage here in Hawaii as an example. On checked bags, over 62 total inches, and over 50 pounds is virtually always going to cost you extra. Don't get caught unprepared.
6. Will you be served food on board? And if so, at what cost? Check in advance so that you can plan accordingly. It varies not only from airline to airline but depends on where you are flying from. The options aren't very good in any case, so consider bringing your own food and snacks onboard, unless flying in a premium cabin.
7. Lastly, book with the airline directly. Booking with a third party opens the door to problems should any issues arise. In this day and age, that happens all the time.
Say no to overpriced Hawaii restaurant meals and drinks.
We've been saying this for years. It's too easy to pay a whole lot when it comes to Hawaii restaurants. While there are many exceptions, buyers beware. This can break your budget.
Now, too, restaurants are understaffed, and some have fast-changing hours.
1. Check restaurant websites for specials.
2. Check Yelp for reviews and discounts, too.
3. Try eating your main meal at lunch when even expensive restaurants are likely to charge far less than in the evening.
4. Look for early bird specials.
5. Have a cocktail at that beautiful beachfront dining spot and eat dinner in your condo or somewhere less expensive.
6. Shop at farmers' markets or stop at local produce stands. You'll find the best in Hawaii.
7. Pass on both hotel restaurants and buffets, due to high cost and questionable quality and value. Always double-check reviews and on-site before committing to these.
Avoid accommodations without at least a basic kitchenette.
If you have no way to prepare even the simplest of meals, it means you could be eating all meals out. That's costly and at times downright inconvenient.
It's quite common to find refrigerators and even microwaves in Hawaii hotels. These come in handy in so many ways, both saving you money and time to do the most important things on your Hawaii bucket list. Vacation rentals go even further to provide full kitchen facilities generally.
Save on expensive Hawaii car rentals. 
The story here isn't great, but at least it's better than it was. We've got you covered! Read one of our most popular posts. Just updated. 25 Tips to Get a Discount Hawaii Car Rental in 2022.
Caution on Hawaii vacation rentals without customer support.
1. If you book your Hawaii vacation rental with an individual, it may go great in every way. On the other hand, you may have little help or recourse when something goes wrong. We could write a Hawaii rip-off report just about this, frankly.
2. Book using Airbnb or a reliable vacation rental company that has customer support and offers only legal rentals. Choose a rental where there's someone you can count on when problems occur. Case in point, we recently were en route to a rental, when we couldn't get in touch with the owner. Airbnb support could step in and help save the day.
Avoid exorbitant parking fees. 
It just irks us to pay now up to $65 for hotel parking if we can avoid it. It's good to check this out before booking your accommodation, so parking fees don't come as a surprise. When it comes to avoiding them, we just make that a game too, and the savings is just the frosting on the cake. In fact, it pays for the cake.
Read our post on free parking Waikiki.
Be mindful of Bank/ATM fees in Hawaii.
Even though you're still in the U.S., bank transactions can be a bad gotcha in Hawaii. So best to figure this out before leaving home as well.
1. For the most part, you won't find your mainland bank here in Hawaii, and you may not be able to find a network ATM that avoids fees. Our two major banks, Bank of Hawaii and First Hawaiian, both assess significant fees if you use their ATM's, but aren't one of their customers.
2. One tip is to get cash back at Hawaii grocery stores without paying an ATM fee.
3. Use your bank's ATM finder to locate places in Hawaii that won't charge you a fee.
4. Others report that mainland credit union members access ATMs for free in Hawaii.
Don't prepay for things you might not use.
1. Whether meals, activities, or flowers, it's not always possible to know in advance what you'll want when you are here.
2. Consider which things you really need to book in advance. This is largely seasonally dependent. If you're here during the peak of summer and during the holidays, pre-booking may be required. At other times, that may be less true.
Choose activities carefully.
Hawaii is all about great activities. But where you buy them and how much you pay is another matter.
Consider buying directly from the activity provider rather than going through a commissioned activity broker. Don't be afraid to ask for a discount. Check for online savings.
Get the best price.
1. It's always fair game to ask politely for the most reasonable cost possible. Try to buy directly from the source, rather than a third party, for the most flexibility in this regard. Consider asking your hotel or vacation rental company when booking, if there are any specials. We see some hotels offering gifts to those who book online with them directly.
2. Try negotiating accommodations and activities. Even car rentals have flexibility, so, again, make it a game, not a problem. And stay light-hearted. Courtesy always brings the best results. We've gotten so many perks this way!
We look forward to your Hawaii rip-off report additions in the comments below. Mahalo!
Disclosure: We receive a small commission on purchases from some of the links on Beat of Hawaii. These links cost you nothing and provide income necessary to offer our website to you. Mahalo! Privacy Policy and Disclosures.