Hawaiian Airlines and Boeing Co. have agreed to a change in the size of the order and a delay in the Boeing 787-9 Dreamliner fleet. Hawaiian previously agreed to a firm purchase order for ten new planes with options for ten additional aircraft. Now the plan is instead for a firm purchase order of twelve planes.
An order change good for both Boeing and Hawaiian Airlines.
From our perspective, the order change is good for both parties. Hawaiian doesn't appear to be in a big rush for the planes for multiple reasons, not the least of which is the ever-so-slow return of international travel to Hawaii, for which these planes will largely be targeted. Boeing is busy trying to improve the speed of their currently very slow deliveries of planes, and that will take longer than expected.
Staging of new Hawaiian Airlines Dreamliner planes from 2023-2027.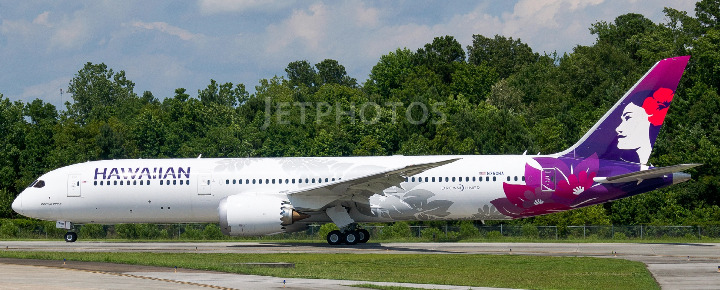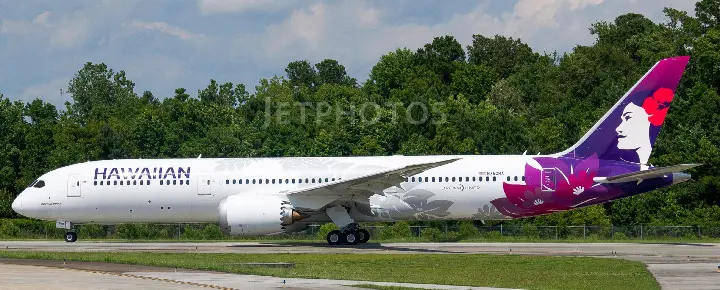 In addition, Hawaiian announced that deliveries of the Boeing 787-9 will commence in the fourth quarter of this year and will be staged from then to 2027. Only one plane will be delivered in 2023. Three additional planes will be delivered in 2024. This represents a delay of at least two years from the original plans for delivery when the purchase order was first announced.
We said previously that we fully expected further delays in Hawaiian's Dreamliner delivery schedule. In part that was due to the purchase that UAL recently announced here: Will Hawaiian Dreamliners Get Trounced By Huge UAL Order?
Hawaiian Airlines Dreamliner will be huge uplift for the luxury-focused carrier.
The new planes will be in addition to Hawaiian's ten-year-old fleet of Airbus A330-200 planes, of which they have 24. The Dreamliners will offer more luxury, greater overall comfort, better fuel economy, and both new and upguaged routes.
Premium Dreamliner routes may include Honolulu to New York (and perhaps Honolulu to LA and to San Francisco), as well as Sydney, Tokyo, and we predict London. Hawaiian has confirmed these routes, although confirmation of premium California and London routes hasn't been made. These planes can travel on routes up to 14 or more hours and 7,635 miles.
A very long wait for Hawaiian Dreamliners.
When Hawaiian announced the new planes in 2018, it expected the first deliveries early in the decade. For a multitude of reasons, they have been delayed multiple times. Issues have included FAA approval problems, Covid, ongoing supply chain issues, and serious production issues that resulted in delivery delays.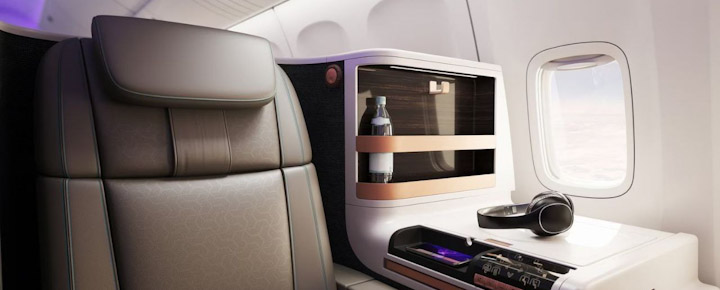 Cabana suites are featured on the new Hawaiian Airlines' Dreamliner premium configuration.
Hawaiian remains on target to serve the premium Hawaii leisure travel market. The new Dreamliner business class seats are another uplift component compared with the current A330 widebody fleet.  Hawaii will be the first customer for the new suites sourced from Adient Aerospace. The center two seats are combinable, which is called the Cabana Suite.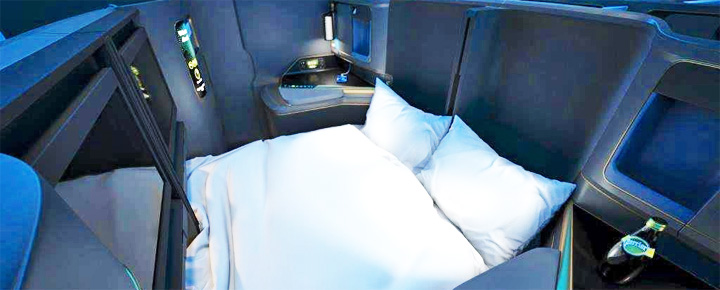 No premium economy cabin and no economy upgrades announced.
Economy seating which is by Ascent is still awaiting more information. Also, surprisingly in this day and age, no premium economy cabin is said to be planned. At this rate, Hawaiian may have the only widebody fleet to Hawaii that does not offer a true premium economy product.
Hawaiian Airlines Dreamliner interior. 
New Hawaiian Airlines 787 Interior
Original announcement: Up to 20 New Hawaiian Airlines Boeing 787 Dreamliner