Competition on Hawaii flights is getting hotter than the summer sun in Hawaii. Hawaii's bellwether Hawaiian Airlines isn't taking the competition sitting down. Read on for more on the lead photo too.
New Hawaiian Air 787 Interior | starts with a business class makeover
Hawaiian previewed their new premium seating on the Boeing Dreamliner 787 wide-body aircraft (pictured above), originally set to be delivered starting in 2021. We don't know yet what routes will enjoy the new plane, but those are likely to be both international and as well as the longest and most competitive mainland routes. Nonstop to London, here we come.
The company will receive 10 of the aircraft and has an option for an additional 10. Business seating will be by Adient Aerospace, a new joint venture between Boeing and car seat company Adient. Hawaiian is the launch customer for the new company.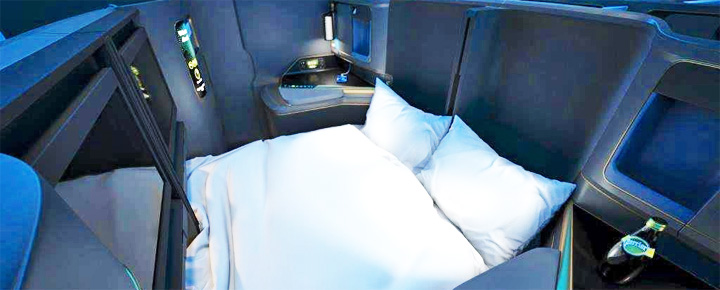 The new business seats, or should we say suites, will be in the preferred 1-2-1 arrangement. As an aside, these seats are referred to as first class on domestic flights, and business class on international flights. The center seats are perfect for couples and, when two are travelling together, the privacy screen between suites can be lowered to convert them into a double bed. Hawaiian is still developing the precise suite configuration, which may also include doors before it is all done. We should see more images soon. The seats were shown for the first time at the 2019 Aircraft Interiors Expo that took place in Hamburg, Germany.
The new Adient seats will replace the Optimares branded lie-flat first/business seats in the existing A330-200 fleet.  There has been some controversy about those seats and their comfort, design and layout, as may be reflected in this change of manufacturer. Among other concerns, the current A330 seats do not all have direct aisle access and they are in a 2-2-2 configuration.
We have flown on the lie flat A330 seats, and enjoy them thoroughly. While they are now somewhat dated, and are in a tight 2/2/2 configuration instead of the Dreamliner 1/2/1, they are still comfortable and even have some advantages over other business class seats. Specifically, they do not feature the foot cubby-hole jail that has become customary in business.
Hawaiian Airlines Dreamliner 787 economy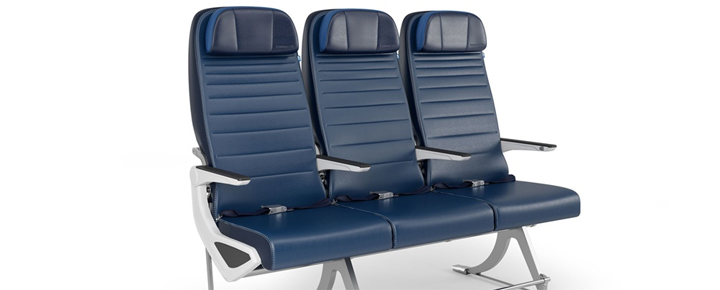 The reality of economy seating is in stark contrast to that of business/first. Main cabin seating on the new fleet of 10 787 aircraft will be from Collins Aerospace. The Aspire seats are among the industry's lightest and are designed to maximize seat space, shoulder and hip room, with ergonomically contoured back and armrests. Hawaiian Air also uses Collins Aerospace economy seats on its Airbus A321neo aircraft. We have found those seats to be quite comfortable as far as economy goes. 
"We couldn't be more pleased for Adient Aerospace and Collins Aerospace to join us in creating a distinctively Hawaiian cabin experience in our future flagship aircraft." — Avi Mannis, Hawaiian Airlines. "Our guests will enjoy the island-inspired comfort and warm hospitality for which we're known, while relaxing in seats that represent the cutting edge of innovation in seating technology."