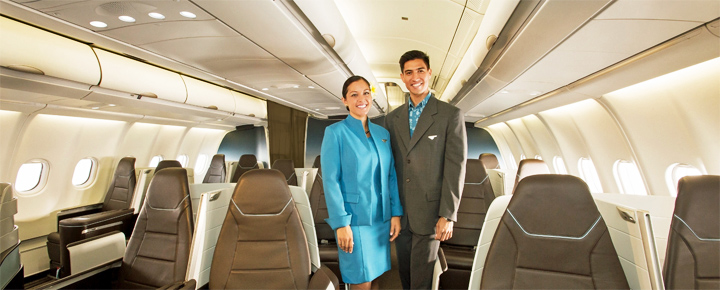 If you want to fly inter-island on a wide-body A330-200 instead of the traditional narrow-body B717, soon you can. Starting this December Hawaiian Airlines is creating a new route that will feature wide-body planes inter-island. It is also likely that this will include their new lie-flat seats in first class that are being rolled out this fall.
See flight details below. First class (and perhaps including the new beds), is being offered at a premium of just $49, which is excellent under the circumstances.
Hawaiian is in the process of retrofitting all of their Airbus wide-body aircraft. Changes include the introduction of lie-flat seating in first class plus additional premium economy seating.
Honolulu to Kona. Flight 551 operates 3 times per week starting on December 20, 2016. Depart Honolulu 215pm and arrive Kona at 305pm. Flight continues to Haneda.
Kona to Honolulu. Flight 552 operates 3 times per week starting on December 21, 2016. Depart Kona 215pm and arrive Honolulu at 305pm. Flight originates at Haneda.
Further note: Jump on this fast if you're interested in trying first class. We don't know how long Hawaiian Airlines will offer this special inter-island first class service, as it could prevent a passenger from Honolulu to Haneda from purchasing a through first class ticket. In addition, in order to provide for international clearance and passport control, there is a two hour layover in Kona en route to Haneda.
Disclosure: We receive a small commission on purchases from some of the links on Beat of Hawaii. These links cost you nothing and provide income necessary to offer our website to you. Mahalo! Privacy Policy and Disclosures.