Today we are sharing our first-class interisland review with you on Hawaiian Airlines. This is your only option if you want a premium class for interisland travel. We'll tell you how much we paid (it was quite a deal) and whether it was worth it for such a short flight.
In an attempt to share all of the options for flying around our home state, we've also recently flown on Hawaiian Airlines in economy and Southwest. You can read the complete Southwest vs. Hawaiian interisland comparison.
First class review introduction:
This is entirely different from flying to and from the mainland in first class, which you can read all about in our Hawaiian first-class A330 wide-body review. That product is in a whole different league.
Also, other websites have reviewed the Hawaiian Airlines interisland first-class product. Our take comes from being very long-time Hawaii resident travel writers. We eat, sleep and breathe Hawaii travel, and our focus is exclusively on these islands.
As is always the case, Beat of Hawaii paid in full for this trip, and Hawaiian Airlines was not told that we would be onboard.
Hawaiian's "first class" (interisland and mainland) is a business-class product called by another name. We believe they will soon change the name to business class as most other airlines have done.
What worked and what didn't on Hawaiian Airlines' first-class interisland.
The additional comfort and service are excellent, albeit for a short duration. The flight from Lihue to Honolulu was 22 minutes long, and the flight from Honolulu to Kona was 28 minutes. There were just no significant negatives about the experience to report. You can also access their Premier Club lounges and get two free checked bags.
Cost: First class 10/10.
The amount that Beat of Hawaii paid from Lihue to Kona was $75 per person each way. That was for economy. Then we applied 7,500 HawaiiMiles for the upgrade to first class. Since the trip was two flights, that came to a per-flight cost of $37.50 cash for economy plus the equivalent of an additional $37.50 in HawaiianMiles. Note: We value HawaiianMiles at $.01 per mile for our purposes.
It was well worth the extra cost. If, on the other hand, we had to pay the regular $159 price of the ticket (without the mileage upgrade), we might have reconsidered it. Last month we found a fare sale on first class, which offered flights for $99.
We chose dates carefully to get as low a fare as possible and be able to apply the lowest cost 7,500-mile upgrade. On other dates, the upgrade required additional HawaiianMiles.
When considering the value of an upgrade to interisland first class, there are two added considerations:
It comes with Premier Club lounge access at each airport.
You get two free checked bags.
Customer service: 8/10.
The process of upgrading was quite easy. We do feel strongly that it should not be necessary to require a phone call to accomplish a mileage upgrade in 2022. And on other airlines, we can do that entirely online.
Check-in: 10/10.
Both online and at the airport, these were easy to accomplish using their app first, then queueing in a brief first-class line at the airport.
Checked bags: 10/10.
First class includes two free checked bags per person. In addition, those are marked for priority handling, and we did receive our bags at the very beginning of the bag delivery process, which expedited departure from the airport.
Lounge access: 10/10.
Hawaiian has Premier Club lounges at all of its Hawaii airports. The neighbor island ones are relatively small, whereas the one in Honolulu is large and has its own private restrooms. We enjoy these, especially the one in Honolulu, for a far nicer environment than waiting at the boarding gate. There are no departure announcements of departures within the lounge, however, so it is up to the traveler to keep track.
Amenities in the lounge include soft drinks, water, and pretzel or cookie snacks.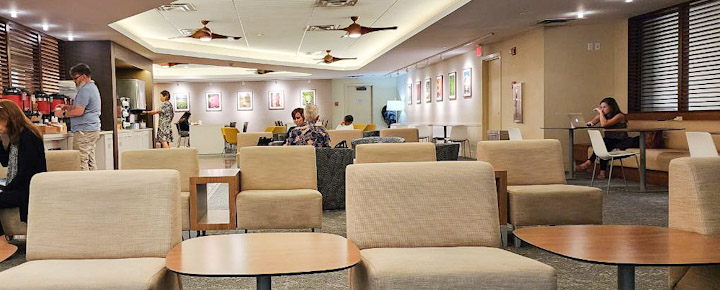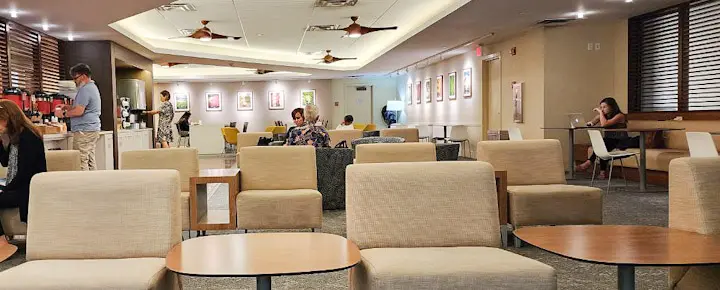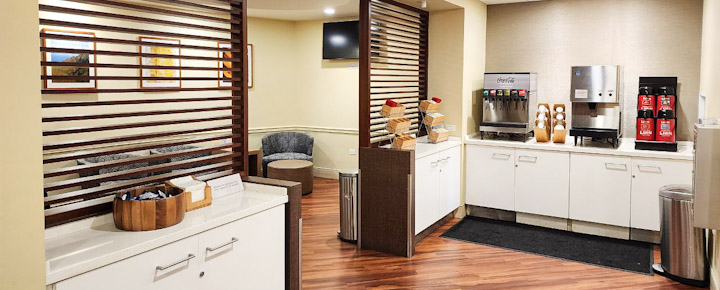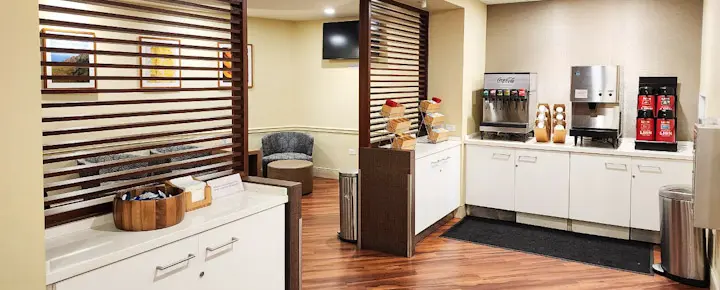 Boarding: 10/10.
Boarding was timely, and first class was called immediately following the boarding of those needing assistance. At the aircraft door, we were greeted by a flight attendant.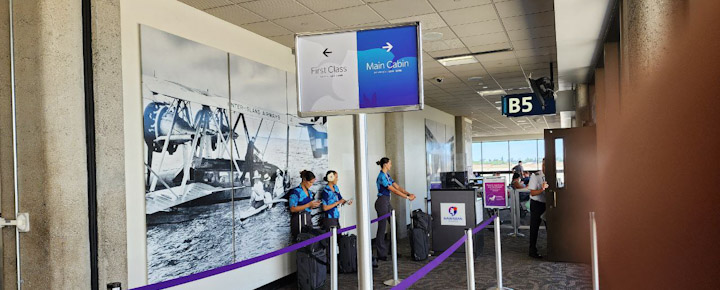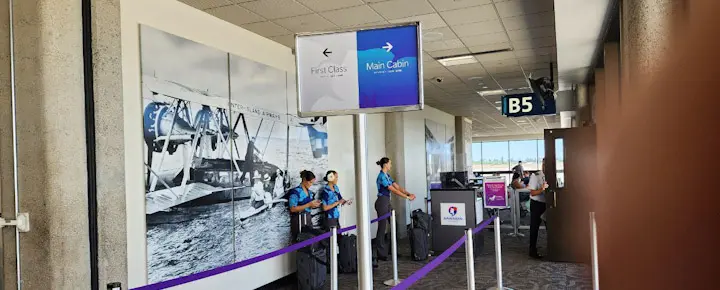 On-time Performance: 10/10.
Everything was perfectly on time. The boarding process began 20 minutes before the scheduled departure. The door was closed 5 minutes before pushback, and the plane departed promptly at the scheduled time.
Food and beverage: 9/10.
No beverages are offered on the short flight before taking off. But the flight attendant did come by and ask what we would like to have once the plane was in the air. Juice, sodas, flat and sparkling water, pre-mixed cocktails, beer, and wine, are available at no cost.
Once the plane was at 10k feet, the beverages were served in plastic cups, together with snacks consisting of a pretzel mix and/or Biscoff Belgian cookies. Refills of both drinks and snacks were offered on the short flight.
The snack offerings haven't changed in years, and there is room for even a modest upgrade.
Aircraft condition: 8/10.
The Boeing 7170-200 narrowbody plane has two rows of first-class seats, 8 in total. At just under 20 years of age, the plane feels old at this point. There is wear and tear, as indicated in the photos.
The seats are older, and sometimes the recline and the in-armrest tray tables can be impossible to return to their storage. Rob helped a gentleman who couldn't get his tray table returned prior to landing.
One of our Hawaiian pilot friends said of the 717, "it will keep flying forever." He said has flown 40+-year-old Douglas planes (the 717 was by McDonnell Douglas, which was bought by Boeing with the plane renamed). Having said that, these planes appear to have each had well over 100,000 take-offs and landings under their belts. Read An Era Ending Soon | Hawaiian Airlines 717 Interisland.
We still remember when Hawaiian took delivery of these about two decades ago, and we immediately fell in love with the elegant planes. At this point, however, we find them older, noisy, even in first class, and worn. There have been no fatalities or hull losses associated with the plane, and it has been exceptionally well suited to demanding interisland service.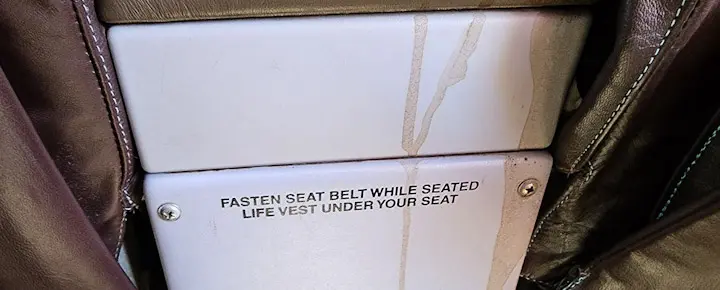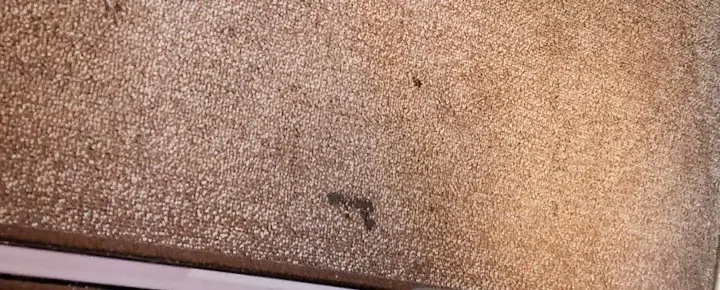 Flight attendants: 9/10.
This is highly variable by the crew. The crew to Honolulu was fine but not exceptional. The flight attendants to Kona, on the other hand, stood out in the way we like to see Hawaiian Air shine. Enough said. On the return, we also had the same experience: the Kona flight crew greeted every person during boarding, and the crew to Lihue was lackluster and complained about the company, which was overheard by passengers. One thing about the small first class is that you can hear flight attendant conversations happening in the galley.
The first-class staff-to-passenger ratio was excellent once again for the airline we see well-focused on premium products. This is where Hawaiian excels.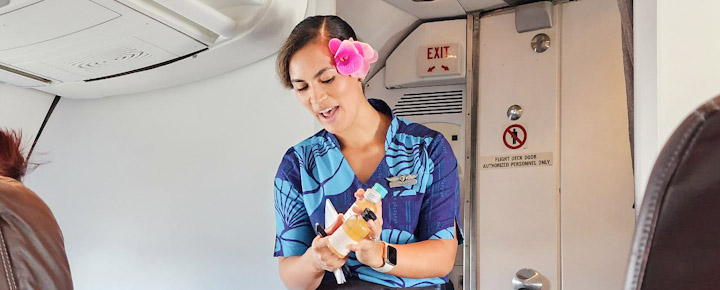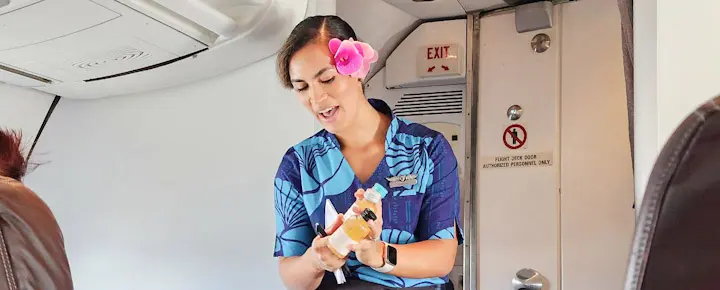 Cockpit crew interaction: 10/10.
There were traditional announcements made from the flight deck.
Seating and comfort: 10/10.
The seats are large, and the legroom is great. Technical measurements include 37″ pitch and 18.5″ seat width, but more importantly, they are just very comfortable, and the space is more than adequate for passengers and carry-on storage. There's a wide center console area between the seats. Remember that row 1 does not have storage during take-off and landing, and passengers in that row need to store their bags in the overhead bins behind them.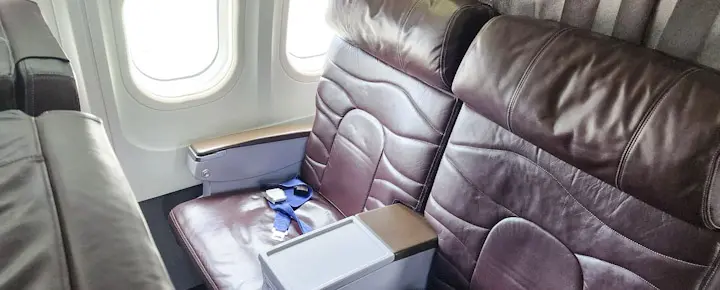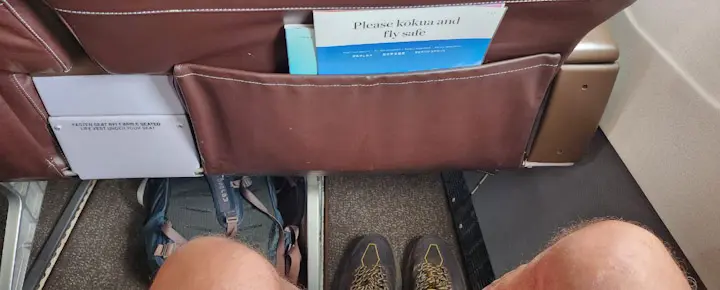 USB/AC/WiFi/Entertainment: Not Scored.
There is no USB or AC power or WiFi or entertainment. Given the short distances traveled and flight durations of under 30 minutes in almost all instances, we did not fault Hawaiian in that regard.
Total score: 114/120. Excellent.