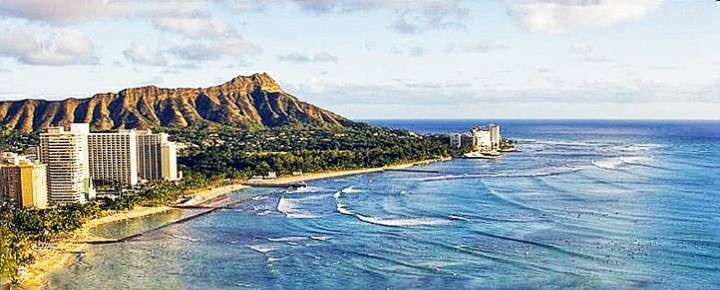 Are you jonesing for a Hawaii vacation? Who isn't? But don't hold your breath quite yet. That, as 1) another major island travel destination announced it will remain shuttered until next year, and 2) we're starting to see more forward-thinking ideas come forward to get travel moving.
The Pacific island Bali and its neighboring islands were planning on reopening this month, concurrent with a planned controversial travel bubble for Australians. That concept is similar to what we have been hearing about here in Hawaii, as related largely to visitors from Japan.
This week, however, Bali took a major step back, saying, "The Indonesian government has not been able to open the door… until the end of 2020 because Indonesia is still in the red zone category." Bali is now expecting to reopen to visitors sometime in 2021.
There is confusion there, similar to the confusion here, about what a future reopening plan will look like. Bali had only opened to domestic tourists earlier this month and was expecting all tourism to resume on September 11. And, while this delay still doesn't mean that a travel bubble with Australia won't happen, it will take much longer than had been envisioned.
Bali, like Hawaii, has an economy dependant on tourism with occupancy rates in hotels down 95% over last year. Last year Bali had about 60% as many visitors as did Hawaii.
Layered travel approach now gaining traction.
Last week, another island destination we've written about, Jamaica, also announced revised measures for safe tourism. Rather than adopt blanket travel bans, or rely solely on resort bubbles or other approaches that may not work, Jamaica may be onto something, even if their plan may not be perfect at the start. As a point of reference, Jamaica last year had about 40% as many visitors as did Hawaii.
Different rules for different visitor categories and destinations.
Jamaica's new layers include a combination of pre-travel authorizations and testing, selective tests on arrival, and tourism zones (think resort bubbles). Visitors are also risk-assessed to determine how they will be handled. At this point, those staying within one of two travel bubbles will be tested on arrival and must remain within their "corridor" for 14 days, monitored via electronic surveillance. Business travelers are also tested on arrival, but may, upon obtaining a negative test result, leave their designated accommodations daily for business and for food.
All visitors must obtain pre-travel authorization, like an online visa. If you arrive from a high risk country (including the U.S.), you must also provide a negative pre-travel test result as part of the process.
Regarding Hawaii, BOH commenter Gary said something destination related, that could be a component of a layered approach. "Why not separate the 'policy' into a system that allows tourism on one island, but not between islands."
Thailand's new "Safe and Sealed" program. 
Thailand's reopening approach will begin on October 1 in the Phuket area. It is based on resort bubbles where tourists will remain for 14 days. In a different twist however, multiple resorts will be able to combine beach areas, such that visitors will have access to miles of beach that are sealed off for tourists in different resorts.
Components of a layered Hawaii travel reopening.
The concept of multiple layers to provide safer travel reopening seems applicable here in Hawaii. The idea is to at least include the following, even if it is different than what the state had thus far envisioned.
Screening and risk assessment before arrival via online pre-travel authorizations.
Pre-travel testing.
On-arrival testing as appropriate.
Travel app to monitor visitors while in quarantine.
Quarantine duration and levels based on the origination point of visitors and other risk factors.
Rules differentiated by island.
On-island health screenings, plus protocols for dealing with ill travelers.
Do you have other suggestions for how Hawaii travel can resume safely?
Disclosure: We receive a small commission on purchases from some of the links on Beat of Hawaii. These links cost you nothing and provide income necessary to offer our website to you. Mahalo! Privacy Policy and Disclosures.