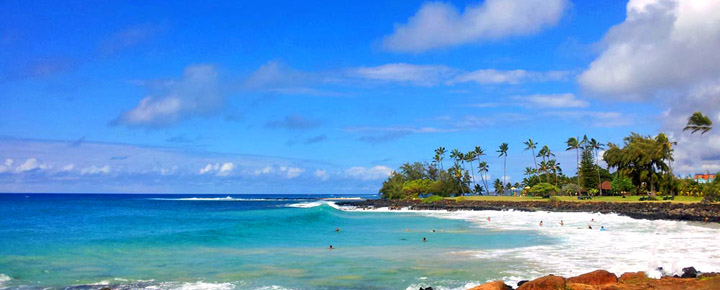 Latest news on part time Kauai resident Mark Zuckerberg and his wife Dr. Pricilla Chan has little to do with their controversial property at Kilauea. That estate gives new meaning to that Greta Garbo quote, "I want to be alone."
Instead it's about their recent $1 Million donation to help with social services and health care needs on Kauai.
For a person of his wealth, who is reputed to earn $2,149 a second, Zuckerberg is giving away what takes him about 8 minutes to earn.
But with that said, those 8 minutes can truly make a big difference here. This is part of overall global relief by him, to the tune of about $25 Million. The last time we heard of a Kauai donation by Zuckerberg, it was to the American Red Cross and Malama Kauai last year to support flood relief efforts on the North Shore.
The gift, via the Chan-Zuckerberg Initiative non profit, will include funding to three organizations.
Wilcox Medical Center in Lihue which is our only major hospital. It is  a highly regarded primary healthcare facility that and has been in Lihue for over 80 years and provides state-of-the-art acute care plus 30 specialties and programs. The ER is the first neighbor island hospital with a Level III Trauma facility.
Hawaii Community Foundation, which has created The Hawaii Resilience Fund and has raised nearly $10 Million to help with this crisis. In the past month it has distributed nearly $4 Million to nonprofits and health care providers across Hawaii in order to help slow the spread, support vulnerable communities, and protect our health care workers on the front-line.
Aina Hookupu O Kilauea in support of local farmers. With produce markets shuttered, farmers who rely largely on those for their income are now in need other vehicles to distribute their goods. Aina Hookupu O Kilauea buys all that farmers would normally sell at markets and creates food boxes which are then sold in the community. The proceeds are used to purchase the subsequent week's produce from farmers.
Lastly, additional funds donated will provide educational, rental and food assistance to those in need.
Zuckerberg Kauai estate controversy.
As you will recall, last year, four small properties within Mark Zuckerberg's Kauai mega-estate were sold to a retired UH professor for over $2M. That, in a bizarre bidding war against a group of (the professor's) other family members.
To bring levity to an otherwise bad situation, we are reminded of Gilligan's Island, filmed here on Kauai. Replete with the stranded professor and the millionaire (or this case, billionaire).
Zuckerberg's Kauai trouble began in 2014.
You might remember that Zuckerberg initially bought Kauai property in 2014 for over $100M and that's when all the trouble began. First to erect an extremely unpopular and not Kauai-like wall surrounding the land and second to control the many small kuleana lands contained within the 700 acre property. Those were needed to control privacy and access. Zoned for 80 homes, the property will only have his two bedroom, 6,100 square foot abode and 2,500 feet of white sand beach.
We went up to the property soon after it was bought and reported on Mark Zuckerberg House on Kauai at Pila`a Beach.
Beat of Hawaii photo at Brennecke Beach in 2019. 
Disclosure: We receive a small commission on purchases from some of the links on Beat of Hawaii. These links cost you nothing and provide income necessary to offer our website to you. Mahalo! Privacy Policy and Disclosures.