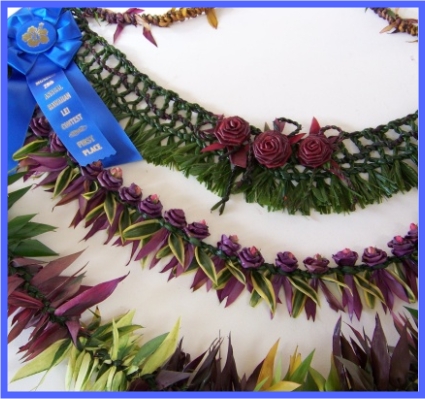 Here's a Lei Day blue ribbon special. First, availability of many of the fares we found last week, including the other airlines in the deal from San Francisco to Hawaii, is gone (at least for now).
This deal is still fantastic, although it has a slight quirk.  With a few date exceptions, on the outbound you'll fly first to Kauai, then take the 20 minute connecting flight back to Honolulu.  Strangely, if you wanted to go to Kauai, you'd pay about $500.
Today's Deal: $284-290 round-trip (all-inclusive).
Airline:  United
Dates:  Through August 21
Advance purchase:  14 days
Minimum/maximum stay:  3/60 days
Fare basis code:  LE143N11
Availability:  Fairly wide open at this time.  Use flexible date search to find the price and obviously don't wait.