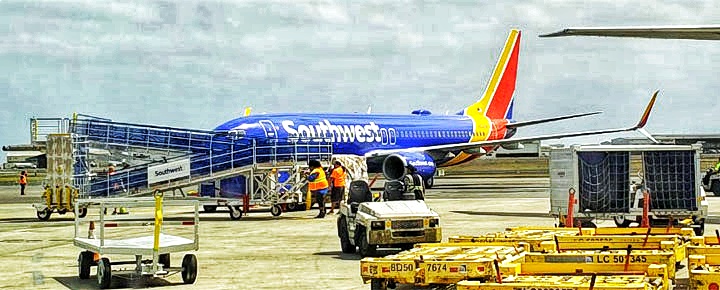 You can get an additional 30% Off on Southwest Hawaii flights if you act fast. This offer is valid for travel from September 6 through November 4 and travel must be purchased by April 28.
Southwest Airlines Coupon Code Safe offers 30% off base fares to Hawaii for travel. Use promo code GOTROPICAL. You need to book by April 28 to take advantage of this promotion. The discount works for one-way or round trip Wanna Get Away, Anytime, and Business Select fares. It's applied before government taxes and fees.
Spring Break | Southwest Hawaii Coupon Code Sale | Extra 30% Off
First, you'll have to do the work and find these deals, but they're definitely out there for the taking. Unfortunately, many times there are only a few seats available on each flight with this discount, as not every flight has the coupon code deal.
Late summer and fall is one of the best times of year to visit Hawaii, with far fewer visitors than summer and top-notch island weather. Today is an opportunity to get ahead of the crowds. It's hard to predict what the rest of 2022 will look like, but if it's anything like it has been recently, Hawaii is going to remain in high demand and be very busy.
Southwest Hawaii Promo Code Sale Details.
1. Savings of an additional 30% using GOTROPICAL promo code. Valid for flights between the U.S. Mainland and Hawaii, starting in either direction.
2. Book now through April 28, 2022, although availability to and from Hawaii may end much sooner.
3. Promotion code savings valid for one-way or round trips using Wanna Get Away, Anytime, and Business Select fares booked on southwest.com. Discount is applied before government taxes and fees. Enter promotion code GOTROPICAL in the Promo Code box when booking.
4. Discount is valid on new reservations only. Discount will apply only for flights booked within the Promotion Period. Changes made to the itinerary after purchase will eliminate qualifications for this promotion. The discount is only valid with the provided promotion code and is not combinable with other promotion codes or fares. If one of your travel dates is outside the promo period, only the portion within will be discounted.
5. Blackout dates. There are no blackout dates indicated.
Updated 4/26/22.
Disclosure: We receive a small commission on purchases from some of the links on Beat of Hawaii. These links cost you nothing and provide income necessary to offer our website to you. Mahalo! Privacy Policy and Disclosures.