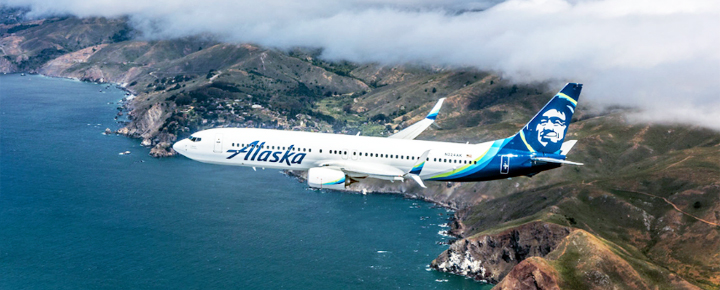 Yesterday, Alaska Airlines removed two Hawaii routes for their schedule starting soon. The flights cancelled are those from San Francisco to Kona and Sacramento to Kona. The last day for these flights is March 18 (Sacramento) and March 19 (San Francisco). The Seattle based carrier currently flies four times a week from San Francisco to Kona and the other three days it flies to Kona from Sacramento.
At the same time, however, Alaska is going to bring both San Jose and San Diego up to daily service to each of the four major Hawaii airports including Kona. "The primary reason for this change is to match the demand of our guests. It's all about flying where our guests want to go, and when they want to go there…. In addition to San Jose and San Diego, we also serve Kona from Oakland and Seattle and have seasonal service from Anchorage and Portland." — Daniel Chun, Hawaii Director of Sales, Alaska Airlines.
Alaska has been and remains a highly regarded and key player in Hawaii travel. Nearly 20% of their business is Hawaii and they have no plans to change that. At the same time, however, big competition in the form of Southwest Airlines is fast encroaching on Alaska's Hawaii territory. It remains to be seen exactly how this will shake out. Certainly the Alaska routes from the Pacific Northwest are secure. Whether Alaska will continue to battle Hawaiian and Southwest in certain California markets is less certain. Those include Hawaii routes from San Diego, San Jose, Oakland and Sacramento.
It is Hawaii's bellwether, Hawaiian Airlines, that has the most exposure to competition from Southwest Hawaii flights. They will undoubtedly feel the impact, as these three airlines compete for our business and we see perhaps the lowest fares ever offered to Hawaii.
This all adds up to making 2020 the most interesting year ahead in Hawaii travel.
Disclosure: We receive a small commission on purchases from some of the links on Beat of Hawaii. These links cost you nothing and provide income necessary to offer our website to you. Mahalo! Privacy Policy and Disclosures.