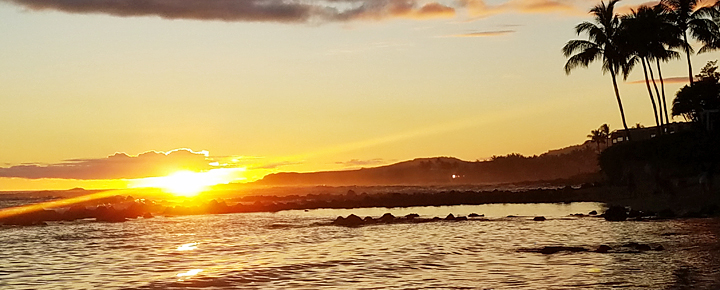 Regarding safety, the 2018 roster of safest airlines was recently reported by airlineratings.com. Regarding Hawaii flights, Alaska Airlines and Hawaiian Airlines both made the cut.
The other safest airlines are Air New Zealand, All Nippon Airways, British Airways, Cathay Pacific Airways, Emirates, Etihad Airways, EVA Air, Finnair, Japan Airlines, KLM, Lufthansa, Qantas, Royal Jordanian Airlines, Scandinavian Airline System, Singapore Airlines, Swiss, Virgin Atlantic and Virgin Australia.
"Notably absent from the 2018 list are the US airlines Delta and United. In April 2017, Delta's enviable record of years of reliable service was blotted by a five-day meltdown in which more than 3,200 flights were canceled in response to storms. — CNN
On-time performance. The US Department of Transportation today released the latest results for January 2018. Of the 18 US airlines studied, Alaska Airlines came in number one, followed by Hawaiian Airlines, number two. That followed by United and Delta. You can see the whole list here.
Bottom line is that is that your Hawaii flights on Alaska and Hawaiian are likely to be on-time.
Beat of Hawaii photo: Kauai sunset.
Disclosure: We receive a small commission on purchases from some of the links on Beat of Hawaii. These links cost you nothing and provide income necessary to offer our website to you. Mahalo! Privacy Policy and Disclosures.