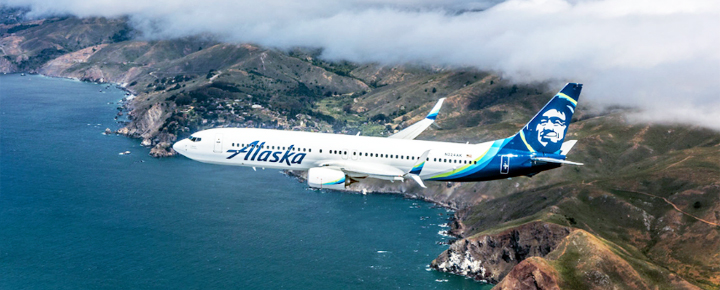 Alaska Airlines Hawaii news today as the carrier will be returning to their regular Hawaii service in August. That's good news for us as we have both been flying them for years to see family in the Pacific Northwest. Brad Tilden, CEO, shared news of their return to Hawaii this week:
"If you have a COVID test before you go, you can travel to Hawaii… Effective August 1, we will start bringing back the Hawaii schedule and communicating to customers that you can go to Hawaii. It's a little more hassle, but if you get a C0VID test before you go, you can go to Hawaii… Hawaii is starting to open up."
Alaska Airlines Hawaii news: flight updates coming soon.
At the same time, we expect to see deep discounting to get people back to Hawaii again. Stay tuned for that and fare wars between carriers.
Here's what's to expect now on Alaska Airlines Hawaii flights.
Alaska has implemented what they are calling, "Next Level Care," that has nearly a hundred measures to help keep passengers safe. These include longer turnaround times so planes can be deep cleaned between every flight, mandatory mask-wearing, and wellness checks.  Regarding the initiative, Tilden said, "We want our customers to get on the airplanes and say oh my gosh, this airplane is spotless! I feel that I am safe, and I feel safe on board."
See Alaska's Next Level Care video below.
What happens if you don't comply with the new safety measures on Alaska Airlines?
Passengers not following the new protocols can expect a yellow card. This serves as a "final notice" and mentioned in a written post-flight report. From there, if a passenger continues to refuse, it will be noted in the report and a decision could be made to ban the offending passenger from future flights. Refusing to wear a face mask during boarding and before takeoff, also means being denied access or removed from the plane.
"Overwhelmingly, those who fly with us understand and appreciate the importance of wearing masks and face coverings during this time of C0VID-19," a statement Tuesday on the airline's blog said. "We also rely heavily on our guests to do the right thing for the greater good of everyone onboard our flights. Our flight crews encounter moments when some travelers disregard or disobey our mask requirement. It creates tension and anxiety for many of our passengers who do have their face coverings on. So, a change is needed."
Disclosure: We receive a small commission on purchases from some of the links on Beat of Hawaii. These links cost you nothing and provide income necessary to offer our website to you. Mahalo! Privacy Policy and Disclosures.