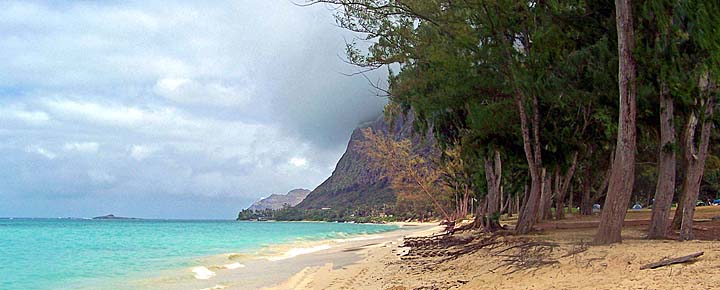 Rapid-fire departures of Hawaii officials has become the new norm. Where we go from here is unclear. Six of the highest level state government appointees responsible for tourism, health, safety, and unemployment, have all left.
Visibly remaining is vulnerable governor David Ige. But how long he will prevail is becoming less clear. There is ever-increasing talk about his early departure, whether by resignation or impeachment. An Impeach Ige Twitter account @Impeach_IGE has surfaced and also one on Facebook.
Last night we saw the most recent retreat of yet another key state official. This time it was infamous Dr. Sarah Park, the highly ridiculed Department of Health chief epidemiologist. Regarding Park, we predicted earlier this week that she would be next. In addition to other failures, she has been critiqued as being "condescending, isolated, and not open to differing viewpoints." Those traits are not compatible with someone responsible for infections, disease mapping, testing, and prevention.
Instead of being fired, as had been widely suggested, Dr. Park was allowed to, "take a leave of absence," with full pay of course. Whether she ever returns remains to be seen. Dr. Emely Roberson had been brought in to replace Park in contact tracing,  but she also took leave this week, saying she was too frustrated with the department to perform her job.
Six months into an uncertain future, Hawaii is worse off than ever before.
With no signs of tourism returning this year, Hawaii has fallen from once being touted as the safest place on earth. A lockdown that was supposed to keep suspect travelers from infecting residents didn't work, since even with a virtual cessation of all travel, Hawaii has backslid into having one of the worst infection rates in the country. Testing and tracing remain woefully inadequate. And a plan to resume all-important tourism appears to be all but non-existent. The economy is in shambles.
With all of these critical departures, the buck now clearly stops at the top floor with Governor David Ige. Continually rated one of the worst governors in the country, with a current 32% approval rating, Ige is widely criticized even among his fellow Democrats for being ineffective. We first saw signs of that 2 1/2 years ago during the nuclear crisis false alert where Ige could not find his password to stop the chain of events from happening.
Beat of Hawaii commenters may just have nailed it. Read some of the best so far.
Jared: "Continued denial and complete lack of accountability at the highest levels of state and county government. Which leads to the obvious question: Is there no one – in the entire State of Hawaii bureaucracy–that is competent? The virus has simply exposed the extreme incompetence and unprofessionalism of one or two key departments–but surely the rot is obvious from top to bottom. And that begs the question–if everyone at the top 'resigns,' gets fired–or is allowed to retire in shame and guilt–who is left to run things? The governor is clearly one of the least competent members of the current administration–but how do we get him out of office if he won't go quietly himself?"
Greg: "We need to start moving forward and realize that this virus will be with us for the duration with little light at the end of the tunnel. It is unfair to keep us hostage without a foreseeable future and (I) feel a need to maintain some form of normalcy."
John: "I'm not defending our current leaders, it's the people of Hawaii that will survive in spite of them…Josh Green should have been in charge and we would have this thing licked. But the mayor will be running against him for Governor and Ige apparently felt threatened by Josh's competence…..early on Ige removed him from his oversight position but quickly backpedaled. Josh is an ER Doctor and was not used to his full potential for the reasons above…politics. Anyway, that's my take."
Richard C: "Most if not all who've been fired are Governor appointed positions. The same Governor will now get to appoint new party cronies to these cherry high paying positions. Also if you know anything about state government you don't fire your pals. Instead they get to retire collect a fat pension, some will take a private sector lobbyist job or move to a low tax mainland state.
Jeanne: My husband "Volunteered to come as an RN when the word came out more help was needed. We come from NY LI, where virus rates are low. We never received a call to come and help. FYI. And we have come annually anyway for 30 years, so this was by no means a way to vacation in Hawaii. It was a gesture of help and support for the locals who have been fabulous to us for years. No call!
Renee: "The lack of a clear plan and inconsistent execution will put the state of Hawaii back 50 years."
Kimberly: "I don't know… it just seems to me that after 5 1/2 months they would have advanced to a more viable solution. The economy has to be salvaged or Hawaii is going to become a 3rd world island soon."
Lisa: "I don't understand why the citizens of Hawaii whose livelihood depends on the tourism industry one way or another, let their Governor get away with using the millions of dollars of federal funding for purposes that do nothing to quell the devastation felt by its population. Some of the Federal-Aid Hawaii has received could have been used ingeniously to form a partnership between a qualified lab, Hawaiian Airlines, and the state of Hawaii. The state could have been on its way toward economic recovery and freedom."
Add your comments and join the discussion. Mahalo!
Beat of Hawaii © photo at Waimanalo Beach, Oahu.
Disclosure: We receive a small commission on purchases from some of the links on Beat of Hawaii. These links cost you nothing and provide income necessary to offer our website to you. Mahalo! Privacy Policy and Disclosures.