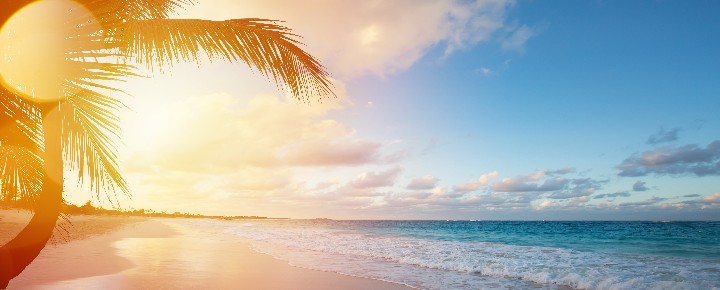 The state of Hawaii has finally introduced its plan to open the state to travel without COVID tests. This is welcome news for visitors and returning residents. The changes will occur in phases, which may be confusing. The first of these starts on June 15.
In addition, we want to point out that there is no longer any secondary on-arrival secondary testing at Hawaii airports. On June 1, testing on the Big Island ceased, and effective June 4, Maui stopped arrival tests as well, according to Maui's mayor.
Remember that today's news does not immediately change the need to have approved tests before departing for Hawaii. Mainland visitors must still be tested until rules change as the vaccination goals listed below are reached.
Phase 1. Effective June 15, Governor Ige announced that all restrictions on inter-island travel will end. Therefore, neither tests nor vaccination will be required for any interisland flights. Ige said, "On June 15, all inter-island travel restrictions will be dropped."
Phase 2. Also as of June 15, travelers who have been fully vaccinated "in Hawaii" will be able to enter the state without the need for testing.
Phase 3. Lastly, the governor announced a two-step plan to accept proof of vaccination for travel from the mainland and anyone not vaccinated in Hawaii. See those details below.
When testing will end for flights from the US mainland to Hawaii.
Governor Ige said he is waiting for more Hawaii residents to be fully vaccinated. At present, Hawaii stands at 52%. According to Ige
"At 60% fully vaccinated, the state will accept proof of vaccination as an alternative to testing for domestic travel."
"At 70% fully vaccinated, ALL travel restrictions will be dropped."
BOH:
This is a change from the July 4th date Governor Ige spoke about earlier as the target for acceptance of proof of vaccination.
The approximate date we can expect to reach 60% vaccinated is not known. Hawaii residents have slowed their desire for vaccination. It was reported yesterday that due to declining demand, Hawaii recently returned sixty percent of its Pfizer vaccine and that the neighbor islands have not placed any vaccine orders in the past two weeks.
In conclusion, Ige stated, "I know many of us are ready to get back to "normal," and increasing vaccination rates will help get us there more quickly."
Can we please hear your thoughts on Hawaii's final reopening plans in the comments below?
Was Maui's (on-arrival) testing a success?
During the one month it was in effect, nearly 100k passengers were tested. Of that group, fewer than 30 had positive rapid antigen tests, and on further analysis with PCR testing, only five so far were confirmed positive cases. Of those, two were residents, and three were visitors.
The company that conducted the tests said that the positivity rate of .054% was "A lot less than the projected 1% of travelers. Those are great numbers. It shows that most Americans are getting vaccinated, and the infection rate is a lot lower than what we originally thought. Without this program, we could never come to that conclusion."
Maui's Mayor also said that "After nearly a month of tests, we have some statistical evidence now… The last and perhaps most important aspect of this testing," He confirmed that the prior case increases from December through February was "Community spread and that it spread because people were returning from the mainland."
The program's cost was about $3 million, most of which was paid for with the CARES Act and other federal funds.
Governor's press release.
David Y. Ige _ OFFICE OF THE GOVERNOR NEWS RELEASE_ INTER-COUNTY TRAVEL RESTRICTIONS TO END ON JUNE 15 – GOV. IGE SETS BENCHMARKS FOR EASING DOMESTIC TRAVEL RESTRICTIONS

Updated 6/5/21.
Disclosure: We receive a small commission on purchases from some of the links on Beat of Hawaii. These links cost you nothing and provide income necessary to offer our website to you. Mahalo! Privacy Policy and Disclosures.