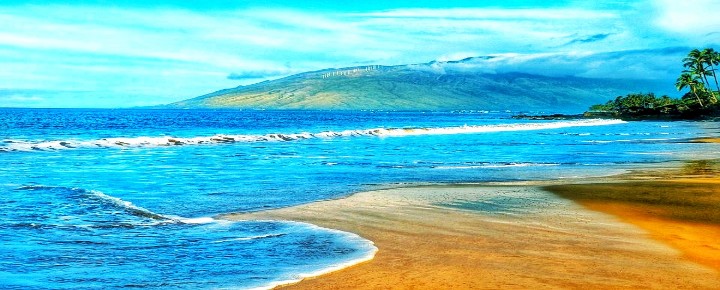 What are the issues with tourism in Hawaii? As you've noted, there are pluses and minuses. This has been a busy week of industry news, and Hawaii culture too. Thanks for participating as we recap the past 7 days! We appreciate it and always look forward to your courteous comments.
Growth Issues as Hawaii Travel Increases.
1. How Some Tourists are Ruining Hawaii Travel for Everyone. 318 comments. It just takes one person to wreck it for others. With some ugly details.
2. Hawaii Visitor Trespassing Rescues Continue As State Seeks New Rules. 38 comments. Would you be grateful if someone saved your life in Hawaii? Not everyone is.
3. COVID Roars Back Here On Kauai As CDC Issues Highest Warning. 85 comments. Our own experiences here have just changed dramatically. Full details.
Hawaii Travel Industry News.
4. Pilot + FAA Faulted in "100% Preventable" Tragedy | Hawaii Helicopter Tours. 65 comments. NTSB: "This tragedy should never have occurred."
5. Southwest Hawaii Flights Among First With Onboard Chargers, Faster Wifi, Bigger Bins. 19 comments. Big flight upgrades ahead.
6. Following Failed Ferries, Hawaiian Air + Mokulele Both Plan 100-Seat Electric SeaGlider. 28 comments. Maneuvering within harbors like a boat; once in open water, they rise to operate more like a plane. But what about humpback whale safety?
Hawaii Culture this Week and Free Trips to Hawaii.
7. Free Trip to Hawaii Travel Sweepstakes For May 2022. 704 comments. Five contests; don't delay as one just ended.
8. Who Owns Hawaii | Island By Island. 47 comments. You may be in for a surprise. Have you ever wondered who owns the land in Hawaii.
9. Aloha is a real law in Hawaii. 15 comments. Aloha is more than a word. It's both the law in Hawaii and the spirit of the Hawaiian Islands.
10. Unique "Cruel Sun" | Lahaina Noon Starts Today | Only In Hawaii. 19 comments. "Cruel sun" event runs through July 27. Enjoy this only in-Hawaii event.
Stay tuned for more Hawaii travel topics as the week unfolds here at Beat of Hawaii.
Disclosure: We receive a small commission on purchases from some of the links on Beat of Hawaii. These links cost you nothing and provide income necessary to offer our website to you. Mahalo! Privacy Policy and Disclosures.