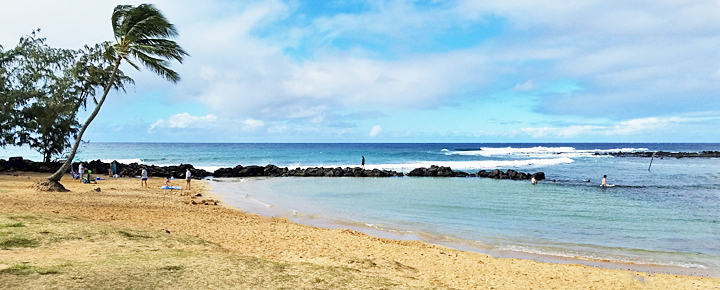 Today we have another example of what's shaking in Hawaii travel deals for 2018. It was just months ago that prices were up to $700 RT and we were happy just to see anything less than $600 between LA and the Hawaiian Islands. Now, the price has dropped by up to nearly half of what it was previously. Here's why and here are the deals.
First, most of yesterday's incredible deals are still in effect today. Don't miss out. Cyber Monday Hawaii Travel Deals | 59 Routes From $168
Hawaii Travel Deals Tuesday: LA Fare War Begins!
1. The Deals.
Travel and purchase dates: Book immediately! Then travel from January through early March, 2018 on Hawaiian Airlines, Virgin America, American Airlines, Delta Airlines and United Airlines. Sale fares are for Monday through Thursday travel only at this time. Travel can commence either on the mainland or in Hawaii. Travel over other periods not included.
Fares and Availability: Prices below are each way, include all taxes and fees. Most of these can also be bought as one way, so you can combine city pairs for even more options. These are the lowest fares offered and are not available on all or even most dates/flights. Use the airlines' monthly fare calendars to find seats, availability and best pricing by month. If you no longer find fares listed, they may have been become sold out.
Los Angeles to/from Honolulu $178 each way.
Los Angeles to/from Maui $178 each way.
Los Angeles to/from Kauai $198 each way.
Los Angeles to/from Kona $198 each way.
2. Why are fares dropping? 
More competition is coming to Hawaii. The first round will come in the form of a new fleet of Hawaiian Airlines A321neo aircraft. Those will begin plying the skies between the mainland and Hawaii starting January 8, 2018. That will increase competition on many routes. Read our article "Why 2018 Will Have Best Hawaii Deals Ever." Thereafter Southwest Airlines Hawaii flights will begin either later in 2018 or early in 2019 (we predict late 2018).