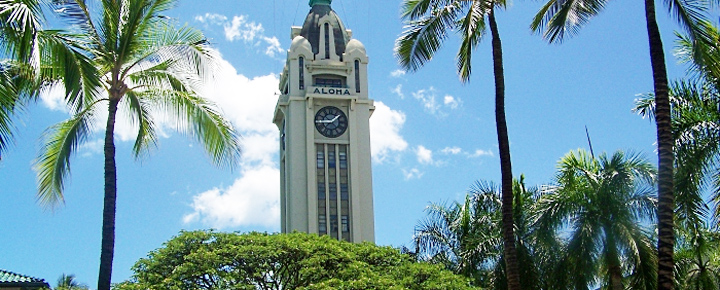 Updated 3/16/20. More on what's go on here in Hawaii at this crazy time.
Yesterday, Hawaiian Airlines announced a suspension of services between Hawaii and both Australia and New Zealand effective later this month due to COVID-19 and related government entry restrictions. That suspension eliminates eleven flights, including five weekly to Sydney, three to Brisbane, and three to Auckland. At this point, they will be paused through April 30 to Sydney, and May 31 to Brisbane and Auckland.
A domestic travel ban is all but certain.
We continue to hear the distinct likelihood of a minimum 14-day domestic travel ban starting soon. Today the government took the recommended maximum gathering size from yesterday's 50, down to only 10. At the same time, Dr. Anthony Fauci told Americans to prepare to 'hunker down' and, that he doesn't think that a 14 day nationwide shutdown would be an overreaction.
Yesterday, the federal government said that a domestic travel plan is under consideration. "We continue to look at all options, and all options remain on the table. That, according to Chad Wolf, acting secretary of the USDHS. CDC also said today it "recommended that no gatherings with 50 people or more take place for the next eight weeks to slow the spread." That according to CNN. Obviously all commercial aircraft flying would seemingly be similar, just based on that size.
Tomorrow there will be new guidelines released by the CDC. That may or may not answer the question regarding domestic travel. We also have heard that Canadian visitors in Hawaii have been scrambling to leave due to the possibility of a border closing with the United States.
Dr. Anthony Fauci, director of the National Institute of Allergy and Infectious Disease, said today he'd "like to see a dramatic diminution of the personal interaction that we see…."
Hawaiian Air to announce domestic cancellations
Hawaiian Air route changes that were introduced last Friday are due to be detailed this week. That may wait, however,  for any decision by the federal government.
Here in Hawaii
Here in Hawaii, this weekend brought a jump to at least 7 confirmed cases, from the prior 2. That, as a female visitor on Maui was confirmed to have the virus late this afternoon. Two other new cases were visitors who traveled to Maui and then Kauai and are now in isolationb here at a hotel on the island. We will undoubtedly learn more as additional testing gets underway. The number of tests conducted to date, here in Hawaii, has been under 100.
Contacting Hawaiian Airlines
Regarding cancellations on these routes, Hawaiian said they are assisting guests by offering "travel waivers, re-accommodations on alternative flights or refunds. Guests requiring assistance may use e-mail and online chat options as well as the company reservations phone line."
We have heard of very long wait times at the Hawaiian Airlines' call center. They are suggesting using their online resources as an alternative.
Disclosure: We receive a small commission on purchases from some of the links on Beat of Hawaii. These links cost you nothing and provide income necessary to offer our website to you. Mahalo! Privacy Policy and Disclosures.