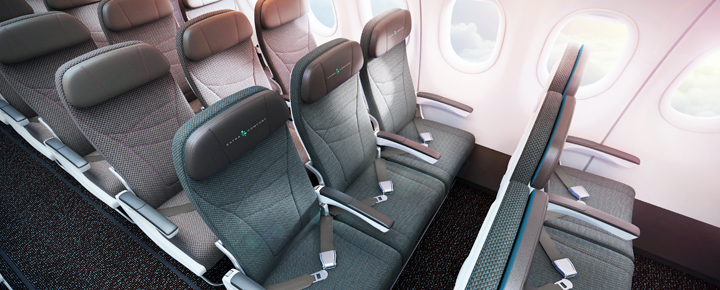 Is basic economy coming to Hawaiian Airlines? The company said this week it is considering, but is not committed to offering, a stripped down version of its economy fares.
I know, you're thinking how can economy be stripped further on any airline, right? We all hate the idea so much that we are willing to pay up to $30 per longer flight on average, just to avoid it. We have been paying to avoid it ourselves.
Basic economy fares typically feature no prior seat assignments, no food, being last to board, and in the case of American and United, no use of overhead storage bins.
Hawaiian's competitors American, Delta and United all now have basic economy in their fare structures. Rather than being a separate class, the way premium economy is, basic economy is just a cheaper fare replete with many restrictions. Critics and Hawaii newcomer Southwest Airlines have deemed it, "second class."
There are opportunities and challenges facing Hawaiian Airlines as they now contemplate what would be a significant change. The last thing the Hawaii bellwether airline needs is to have such an offering backfire.
Challenges of Hawaiian Airlines basic economy are first and foremost, not to insult a loyal client base. Retiring CEO Mark Dunkerley said, "when you're going to Hawaii, plunking down that level of household expenditure, you don't want to be told that you're so cheap that you don't rate a meal."
This decision may also come at one of the most critical times in Hawaiian Airlines' history. That being the near term commencement of Southwest Airlines Hawaii flights. Southwest, by the way, does not offer basic economy and apparently isn't likely to.
Dunkerley said that Hawaiian isn't totally sold on the concept and is examining how the process has gone for other airlines. It appears they will be very careful to try and not alienate customers should this offering become a reality.
Opportunities of Hawaiian Airlines basic economy are for significant ancillary income. With basic economy, those would likely be derived from seat assignments (value to ~$30 per flight), food (value to ~$10 per flight), and potential use of overhead bins (value to ~$25 per flight).
There's the possibility that basic economy would be about $30 cheaper each way compared with regular economy. In reality, however, what typically happens with other airlines' basic economy offerings, is that advertised specials then focus on the price of basic economy. So another way to look at it is that sale fares go up by $30 should you want to avoid basic economy limitations.
There's also the opportunity to up-sell as much as $65 per basic economy passenger based on the charges outlined above.
If premium economy works with even just a small percentage of Hawaiian's approximately 12 million annual passengers, by our estimation, the company could realize tens of millions in ancillary revenue yearly.
What's your take on basic economy at American, Delta and United, and how would you feel about basic economy at Hawaiian Airlines?