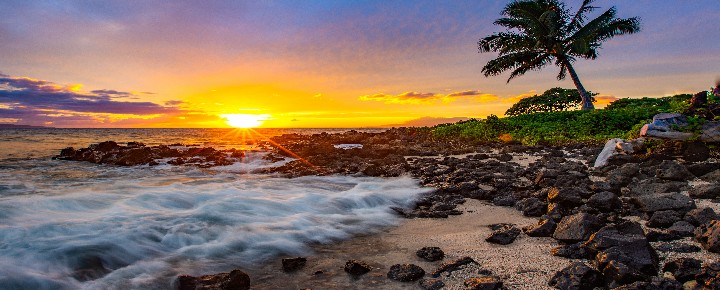 A bill just put before the Hawaii legislature seeks to provide vaccinated visitors the ability to come to Hawaii without further testing. Hawaii still has mandatory mask wearing for locals and visitors. You have asked about this repeatedly, and the State Senate wants to put pressure on Governor Ige to act sooner than later.
Senate Resolution 53 says it is "Urging the governor to allow travelers arriving at points within Hawaii, including interisland travelers, to bypass the mandatory ten-day quarantine if they provide proof that they received both doses of a covid-19 vaccine." (We think they forgot to include the one dose, Johnson and Johnson).
One of the bill's authors, State Senator Donna Kim, wants to help reopen Hawaii travel safely. The only requirement would be proof of completed vaccination. Kim said, "With over 400,000 doses of the COVID-19 vaccine administered statewide, our policies need to be reflective of not just our mass vaccination efforts, but of the medical advice from the CDC. By easing travel restrictions for vaccinated individuals, we can provide a safe approach to reopening our tourism industry and rebooting our economy."
Governor Ige and Lt. Governor Green, to our knowledge, has not yet commented on the bill, which is intended to allow both mainland and interisland travel exemption for fully vaccinated individuals.
The resolution would not be legally binding by itself but rather is intended to put pressure on the dawdling governor, who has been ruling via his emergency powers regarding COVID in the past year.
Yesterday's CDC Update omitted Hawaii travel guidance, although both had been expected, and it is slated to happen soon. Governor Ige said yesterday that a change to Safe Travels to include a testing exemption for vaccinated visitors could come as early as May. Previously he'd intimated a timeframe of from spring through summer. For now, there is no assurance of any date for this change to occur. The governor said yesterday that he expects to see widely administered vaccinations by May, which will be his signal to make changes in the Safe Travels program. He said, "That's about the timeline that we may be looking at changes when the majority are vaccinated, and we don't see the spread of the virus at the levels we are (at) right now.
Disclosure: We receive a small commission on purchases from some of the links on Beat of Hawaii. These links cost you nothing and provide income necessary to offer our website to you. Mahalo! Privacy Policy and Disclosures.