May Day is being celebrated as Lei Day in the islands. Next year look for Hawaii travel deals and join us the first week of May.
No Hawaii vacation deals today, so instead we're attending the 36nd annual celebration at Kauai Museum. Photos are from the 35th annual celebration. While waiting to enter this popular Kauai festival, we made lei under the watchful eyes of experts in the craft. Inside the museum there are beautiful lei including edible ones awaiting us, and entered in competition.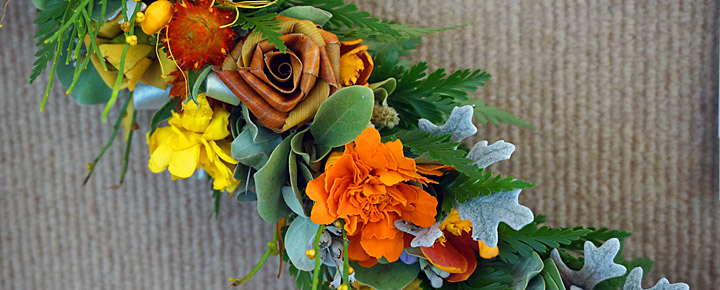 Below is a gallery of more exception lei. Please let us know which lei you like best.