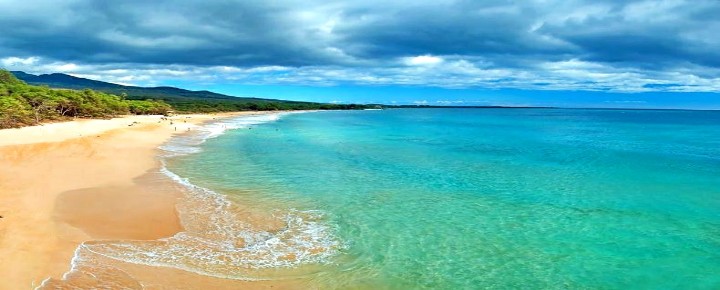 ---
With Hawaii's economy in disaster, individuals and the travel industry struggling to survive, and restrictions and rules changing every day, it's obvious that Hawaii needs a clear strategy to recover from the COVID crisis. Locking down the state and additional quarantine restrictions without adequate notice, simply is not working. Could rapid testing be the key to unlocking Hawaii travel?
Hawaii quarantine and other restrictions change frequently.
Yesterday we saw the 14-day quarantine extended yet again, this time until at least October 1. While in Honolulu, even more restrictions are in place with a partial lockdown of 80% of Hawaii's population just reinstated.
Getting passengers back on flights to Hawaii.
For Hawaii's travel industry to recover, passengers need to feel comfortable and safe with 5+ hour flights. But what will that take?
Airlines continue to point out what they're doing to keep travelers safe. All carriers now require passengers to wear masks, some are still keeping middle seats open, and they are all doing a lot more cleaning and sanitization. Some people say the air on planes is safe, in part due to the HEPA micron filters. But why are we still not convinced?
Many in the travel industry feel that rapid testing could be a big help in reopening Hawaii travel. Our understanding is that these types of tests would require federal approval in order to be mandated for all passengers.
A United Nations taskforce was asked by airlines earlier this week to help add testing and remove quarantine requirements internationally, a concept that might well be applied domestically here in Hawaii. Otherwise, air traffic will simply not return for the foreseeable future.
Airlines and airports are asking for "a negative COVID-19 test within 48 hours of (upcoming)  travel as the alternative to the quarantines that have decimated travel demand." That according to Reuters and based on the request by IATA and Airports Council International.
"A test before departure could reduce the risk of importation by up to 90%, enabling air travel to be opened up between a large number of countries without a quarantine requirement." Our thought is that a second subsequent test could reduce the risk almost entirely. Read on for that.
The problem with current COVID testing.
PCR testing is both slow and uncomfortable. Swabs are done of the throat or nose and must be sent to a lab for analysis. It can be a time consuming and expensive process with results taking hours and more likely days.
With labs often facing backlogs, and travel being the lowest priority, wait times can be excessive. PRC testing therefore can't be done at the airport, also leaving the possibility of even becoming infected after testing and before your flight to Hawaii.
Enter Rapid COVID testing.
The first rapid tests lacked accuracy. New, ultra-fast gargle-and-spit tests currently in trial, however, are reported to be 95% accurate. Also, the FDA just gave emergency approval for a Yale School of Public Health saliva test, which is also said to be as accurate as PCR tests.
Fast, accurate, and low-cost COVID testing is likely one key to getting people flying again. And these types of rapid tests are fast gaining approval globally.
Is rapid testing a guarantee?
No, it isn't guaranteed that someone tested does not have the disease, as COVID can incubate over some time. Therefore, we aren't yet at the point where there exists a sure-fire single-test alternative to quarantine. In some places, like Iceland, they are adopting a two-test system to shorten the quarantine period from 14 to 5 days.
Whatever happens next, this will remain a rapidly changing situation here in Hawaii and globally over the weeks and months ahead.
Disclosure: We receive a small commission on purchases from some of the links on Beat of Hawaii. These links cost you nothing and provide income necessary to offer our website to you. Mahalo! Privacy Policy and Disclosures.