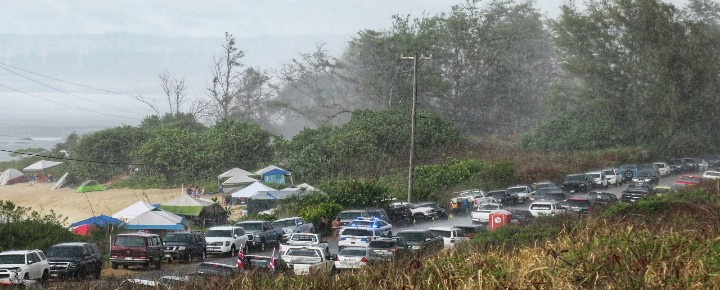 Remote Polihale State Park on the West Side of Kauai is a long-time favorite of ours, which has been suddenly closed until further notice. Why? DLNR Division of State Parks took this action after over 1,000 people camped there on a recent weekend when only 80 permits were issued. We don't even see how 1,000 people got to and parked at the beach, with its narrow access road and limited parking. But it gets worse. Trucks raced on the beach and drove through dunes that contain Hawaiian burial sites and endangered plants. Social distancing was also not observed which could obviously lead to the spread of COVID.
There are many lessons to be learned and this had nothing to do with tourists behaving badly. This time it's all on the people who live here. As DLNR State Parks Administrator Curt Cottrell said, "It's almost "sport" in Hawaii to blame lots of things and issues on visitors to the state. We cannot attribute the recent spate of vandalism, theft, graffiti, and bad behavior on tourists – it is now us."
Beat of Hawaii: This comes in interesting juxtaposition to the plethora of comments regarding visitor behavior on yesterday's article and many previous ones. 
With the loss of the visitor industry, DLNR is facing cuts to its services and is stretched thin.
"State Park income is flat – just like the hotel industry. As such, TAT collections and distributions have been suspended due to the COVID-19 and subsequent State fiscal crisis" said Cottrell. "Because of the size of Polihale and limited staffing now, it's impossible to enforce rules."
He went on, "During the coronavirus crisis, local residents have been the predominant users of state parks, flocking to park units and completely ignoring the rules and behaving in a manner visitors never did, jeopardizing their own safety and the resources and features we strive to care for."
Long Term Plans Halted.
"Before COVID-19 hit, we had long-term plans for many improvements to parks across the state based on fee increases directed towards the visitor industry. This revenue is now uncertain. It's disheartening to see the level of disrespect some people are demonstrating towards parks and facilities while we are struggling to save operating funds, Our state parks belong to all of us, as residents of Hawai'i."
Other Issues Seen by Cash-strapped, DLNR Division of State Parks:
Vandalism/theft at Akaka Falls State Park, Big Island. The pump house was vandalized and photovoltaic panels among other things were stolen. Cost: $37,700.
Illegal behavior at Kaena Point State Park, Oahu. "Wild West" mentality, largely at night and on weekends, with illegal drinking, littering, bonfires and burning of tires and significant illegal camping in a park with virtually no sanitary facilities.
Aiea Bay State Park, Oahu. Virtually all park restroom fixtures and gates were destroyed by vandals. Cost: $25,000.
Illegal beach access and camping at Kīiholo State Park Reserve and Kekaha Kai State Park, Big Island. Hawaiian Monk Seals and pups were endangered. New signage was damaged/destroyed soon after installation, and ongoing illegal vehicle access.
Island Fever and Life Disrupted.
While not an excuse, living on the island islands at this crazy time and not being able to go far, has taken a toll on residents. That in addition to lives disrupted with lack of employment caused by loss of visitors. It's a reminder for all of us who live here to join together and protect our resources and wait this out for better times to come.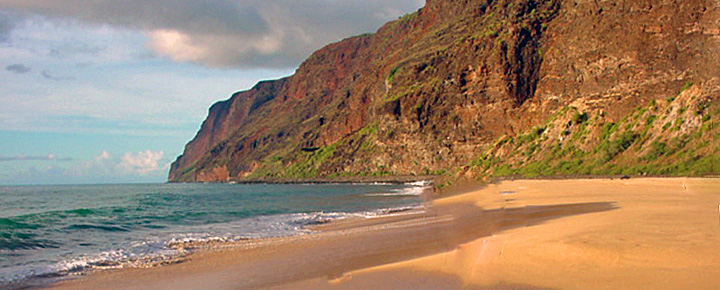 Polihale Beach photo © Beat of Hawaii. Lead photo depicting trouble at Hawaii's beach parks (although not Polihale) credit Daniel Dennison (State of Hawaii), DLNR.
Disclosure: We receive a small commission on purchases from some of the links on Beat of Hawaii. These links cost you nothing and provide income necessary to offer our website to you. Mahalo! Privacy Policy and Disclosures.