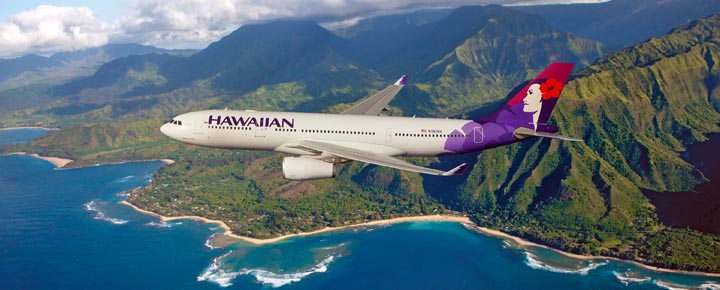 It appears that a long rumored change is indeed coming to the Hawaii bellwether Hawaiian Airlines fleet. Aviation industry experts at Leeham News and others, have indicated that the company will soon cancel its orders for six A330-800 and instead purchase an unknown number of wide-body Boeing 787-9 Dreamliners. An announcement could happen at any time. Wikipedia now also reflects the Hawaiian Airlines change to Dreamliners.
A321neo and A330 fleets unaffected
This new aircraft order is not related to the 16 plane narrow-body Airbus A321neo Hawaiian Airlines fleet which is currently in the process of being delivered. It also doesn't impact the existing Hawaiian Airlines fleet of 24 A330-200 wide-body aircraft, which will continue to serve as Hawaiian's primary, long-range, high-density aircraft for use to Asia, Australia and some major mainland cities. If true, however, this order would also provide Hawaiian future flexibility in determining its optimal fleet mix among both aircraft vendors.
History of Hawaiian Airlines extra long range fleet order
Back in 2014, Hawaiian announced it would order a fleet of six Airbus A350-800 aircraft. Those were significantly longer-range in capabilities, and brought with them the possibility of new routes the company desires, including to Western Australia, Southeast Asia and Europe.
What happened subsequently is that Airbus discontinued that variant of the A350 and moved Hawaiian to the less desirable A330-800. The problem there, among other things, is that there were no other firm orders for that version (except one airline that went bankrupt), leaving Hawaiian in a precariously orphaned position. Thus began the company's process of determining the best aircraft for these special route missions.
Beat of Hawaii spoke with Mark Dunkerley, CEO at Hawaiian Airlines last month, January 2018. Mark indicated at that time the company was still considering what to do in relation to their extra long-range aircraft order.
It appears that Boeing may have given Hawaiian a sweetheart deal in order to bring the carrier back into the fold on its long-range aircraft orders and shake up the ongoing Airbus/Boeing competition. Cost to produce the planes is said to be in the $80+ Million range, with purchase prices typically at $120+ Million. Rumors are that the planes may actually have been sold at or near cost. This could be helpful to Hawaiian, in part because of potential cancellation penalties associated with the Airbus order. Alternatively, those deposits may have been applied to the A321neo fleet orders.
United takes some old Hawaiian 767's
Hawaiian has announced that it will end use of its legacy Boeing 767 fleet in the next year as more A321neo planes enter service. Three of those 767 planes will be going to United Airlines.
Future questions
We have not seen indication of when the company might begin delivery of the Dreamliners. Our suspicious however is that those may be several years away.
Also, once Hawaiian has experience flying 789 Dreamliners, could the company decide to expand that fleet to overlap or replace some of its A330-200's? Their replacement or supplementation could certainly be addressed with these new planes if desired. And lastly, will Hawaiian like the performance of the uber popular Dreamliner even better?
Having a good deal of personal experience on-board both planes, and while we like both of them, we have somewhat of a preference for the Dreamliner. What's your experience been with these two planes?
Photo of Hawaiian Airlines A330-200.
Disclosure: We receive a small commission on purchases from some of the links on Beat of Hawaii. These links cost you nothing and provide income necessary to offer our website to you. Mahalo! Privacy Policy and Disclosures.