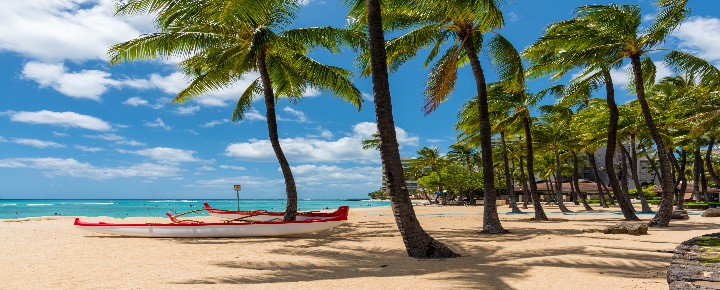 More good news is coming to Hawaii travel today in the form of data points released by the Hawaii Tourism Authority, an uptick in airline demand, and a vaccine passport travel update below.
Within a month, if Lieutenant Governor Josh Green gets his way, Hawaii may lift all testing requirements for interisland travel. A month after that, Hawaii may begin offering vaccine passport travel to complement its Safe Travel testing program. Lieutenant Governor Green also said, "We have a lot of partners coming together right now. It's a fairly complicated process to be able to access databases to confirm someone got their vaccine completed."
In the past week, Hawaii Tourism Authority reported a total of 130,000 arrivals to the islands.
That compared with 2019, the last comparable year when March arrivals averaged 217,000 per week. If those numbers are true and given that spring break dates were similar, Hawaii travel may have just rebounded to 60% of normal. That's really quite amazing and good news for those of you coming to Hawaii and those who live here and rely on Hawaii tourism.
Reasons Hawaii is rebounding more quickly than expected include:
Hawaii's lower COVID positivity and other data points.
International travel remains largely on-hold for the foreseeable future. As a Hawaii part-timer from England, Michael just commented, "Great to hear some folks from the States are getting back to visit, but any news about International visitors getting back. Have had one jab and expect the second in April."
Airlines are feeling quite optimistic about Hawaii travel too. Hawaiian has just launched its most aggressive route expansion ever, plus another new Maui route ticket sales started today.
Hawaii regular United Airlines also just decided to increase its Hawaii services through the summer. Starting in June, UAL will add summer flights between Maui and Newark and between Kona and Chicago. Those will both operate 5x weekly, an increase over what was originally scheduled.
United is expanding other Hawaii flights, too, increasing frequencies on routes to and from Denver. The airline is also re-starting a long-requested service to Orange County from Honolulu.
Also, airlines including Southwest are returning to some pre-COVID processes. Passengers on SWA, for example, will now board 30 at a time instead of 10, revising a COVID policy the company implemented last year.
What are your plans for coming back to Hawaii? 
Disclosure: We receive a small commission on purchases from some of the links on Beat of Hawaii. These links cost you nothing and provide income necessary to offer our website to you. Mahalo! Privacy Policy and Disclosures.