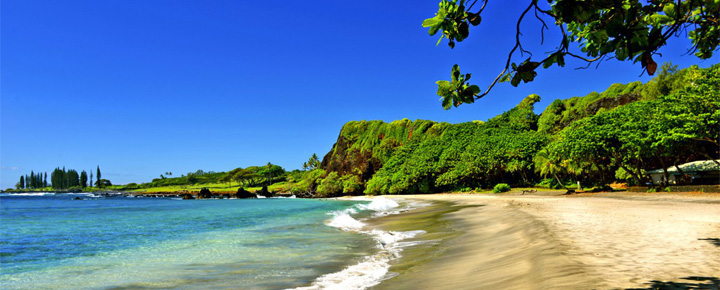 The latest travel study indicates that 2019 should be another banner year for travel, with Hawaii in the highest demand of all vacation destinations. That, in spite of stock market and other uncertainties, according to a Travel Leaders Group consumer travel trends survey just released. The group represents a network of 52,000 travel advisers. 3,500 North Americans took part in the study with 96% stating they plan vacation travel in 2019, and 76% indicating they plan at least two or more vacations in 2019.
Chances are good that Hawaii is at or near the the top of your places to go according to that and other studies.
How do you save on a Hawaii vacation?
You already scored or soon will buy cheap flights to Hawaii, and now you want to keep the savings going while you are here. Don't forget we expect to hear more from Southwest Airlines – and there should be an update within just days. Then read our Frugal Hawaii Vacation Planner: 15 Ways To Save Updated.
Also read our budget tips below and make comments. We'd love to hear your money crunching tips too.
Consider a Hawaii home exchange if you live in an area with high travel demand. We do this with friends ourselves
Stay in a vacation rental and split the costs with friends and family. You'll have your own kitchen and more space too. This is typically far better value overall than hotels.
Check activities and restaurants online for deals. Sometimes you save with online booking or visiting on a certain day or time. Some companies put their offers on Yelp.
When visiting Honolulu, try the Go Oahu card. As you recall, we saved $123 each using it in Honolulu while having an unforgettable time.
Call a hotel directly if you find a lower rate elsewhere.
Read our 2019 discount Hawaii car rental guide. Recheck your rental car reservation closer to departure and see if the price has dropped.
Why Hawaii?
Here are just some of the ways we see Hawaii being on top of the list. Care to add to the list? Please do so below.
1. Great range of activities to suit all.
2. Warm weather year round and humidity.
3. Aloha spirit and friendly, happier-than-most people.
4. Nature's beauty at every turn.
5. Fresh and unique food.
6. Abundant exercise opportunities.
7. Wildlife, from humpback whales to monk seals, birds and so much more.
8. Clean air and water.
9. Accessibility is easy (but long) from throughout the US on many airlines.
10. Simplicity of traveling domestically vs. international travel.
Updated 12/18/18.
Disclosure: We receive a small commission on purchases from some of the links on Beat of Hawaii. These links cost you nothing and provide income necessary to offer our website to you. Mahalo! Privacy Policy and Disclosures.