By all appearances, summer 2023 will feature record Hawaii travel. As such, the biggest airport in the state was just significantly improved by the state's largest airline, Hawaiian, which operates 130 flights daily to, from, and within Hawaii.
The latest and much-needed investment comes following the opening of the oddly designed $270 Million terminal expansion and overall spending to improve the airport of $2.3B. Those notwithstanding, the airport still ranks second worst in the U.S. and features rundown facilities, poor technology, an inflexible layout, a state DOT concession nightmare, and management woes.
Hawaiian Airlines this week revealed the results of the $14 Million it invested personally to improve the security clearance process for customers at its terminal at Honolulu Airport. The TSA facility, which is just opening, has added 4,000 square feet to Hawaiian's lobby. Most of it is allocated for passenger lines, and 1,000 square feet is for the actual TSA screening facility.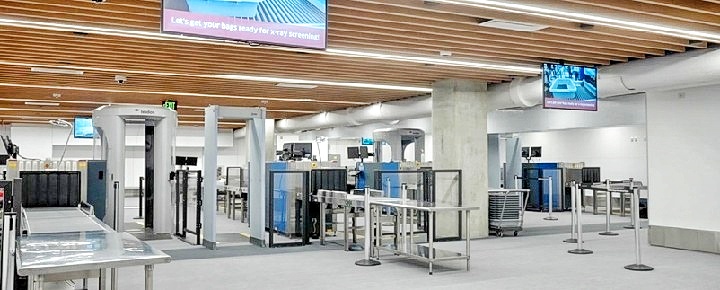 The project was completed and entered testing recently. As of yesterday, it became fully operational. The new security facility is designed to shorten the time it takes to clear security and to place passengers close to their departure gates upon exiting the facility.
Hawaiian Airlines funded the entire project, which also included a partnership with the TSA and the state Department of Transportation/Airports.
This expanded screening capacity will alleviate congestion and make check-in easier for our guests. —  CEO Peter Ingram.
Hawaii DOT Director Ed Sniffen offered "A big congratulations and mahalo to Hawaiian Airlines on this significant investment into the Daniel K. Inouye International Airport. Everyone will benefit, from those who fly often for work and medical services, to those who fly casually to relax and reconnect."
TSA'a Hawaii director Nanea Vasta added, "The completion of this project highlights how much can be accomplished when we work together for the benefit of the traveling public. The security checkpoint will provide an enhanced passenger screening experience for the traveling public to enjoy, an improved work environment for TSA security screening officers while also supporting TSA's mission of providing greater security effectiveness and efficiency in our screening operations."
With the new TSA checkpoint in use, passengers will exit the four screening lanes that are very close to the Hawaiian interisland flight gates.
The new checkpoint replaces the ones that were previously located in lobby 2 and lobby 3. New restrooms are also being constructed.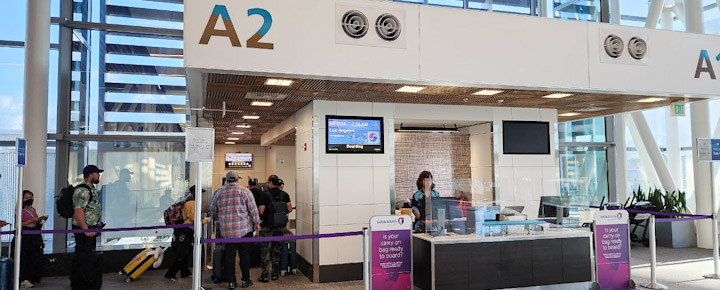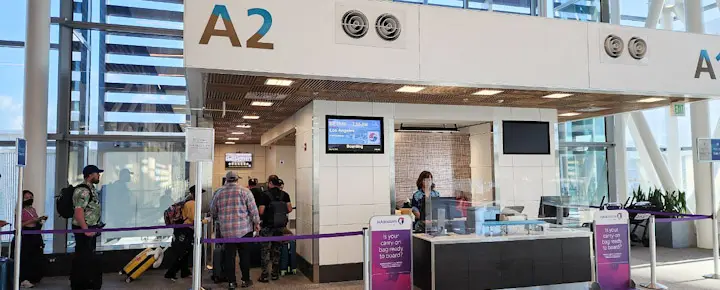 Transpacific passengers on Hawaiian Airlines.
Those passengers can now access the TSA checkpoint 1A found in lobby 2. On exiting security, passengers will find themselves directly where the airline boards the majority of its mainland flights.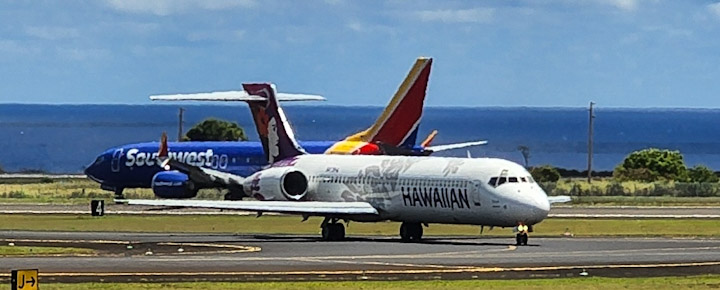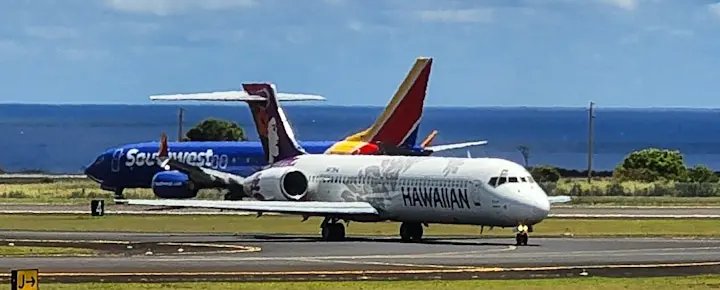 Interisland passengers on Hawaiian airlines.
The new checkpoint 1B, found in lobby 3, allows interisland passengers to exit nearby the gates that serve most of the airline's flights within Hawaii.
For more information, see Important Honolulu Airport TSA Changes.