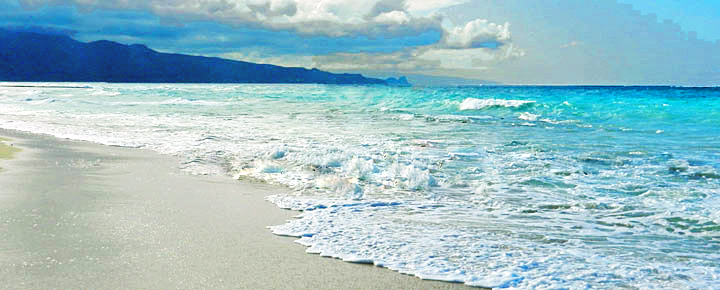 Alaska Airlines reduced prices up to 30% if  you're traveling soon. All f their Hawaii routes are featured in this quirky surf's up sale. Paired with savings on an off-season Hawaii vacation rental or hotel, these make for Hawaii on a budget at one of the best times of the year. Act fast as this sale will end this week.
Be sure to check Hawaiian Airlines too.
Travel and purchase dates: Purchase as soon as possible and offer ends entirely on November 8. Travel through November 20. Travel can start either on the mainland or in Hawaii.
Fares and Availability: Prices below are each way, include all taxes and fees and many of these can be booked one way. These are the lowest fares offered and are not available on all dates/flights or necessarily in both directions. Some routes have much greater availability than others. Use Alaska Airlines' fare calendar to find seats, availability and best pricing.
More Hawaii Deals: If you can't find the routes or dates that work for you, subscribe to our free email updates and never miss the latest Hawaii vacation deals.
Airlines: Alaska Airlines. Also check for competitive pricing on Hawaiian Airlines.
Alaska Airlines Hawaii | Up to 30% Off Surf Sale
Here's how it works:
Alaska Airlines Hawaii flights are being discounted up to 30%. The amount of discount varies based on the forecasted wave height around Hawaii. The larger the waves, the greater the discount.
For swells less than 10 ft. swells: 10% discount.
For swells of 11-15 ft. swells: 15% discount.
For swells of 16-20 ft. swells: 20% discount.
And for swells of 21 feett and more: 30% discount.
The discount will be updated daily at 12 noon and 5:00 p.m., Pacific Time, based on data from SurflineSurfline.
Use discount code SURFLINE15 in order to get the discount.
Beat of Hawaii photo on Maui.
Disclosure: We receive a small commission on purchases from some of the links on Beat of Hawaii. These links cost you nothing and provide income necessary to offer our website to you. Mahalo! Privacy Policy and Disclosures.