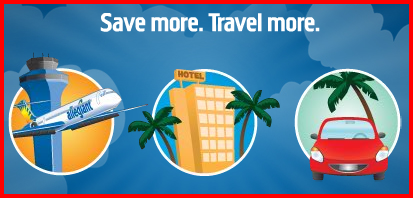 Over a year ago we broke the news that Allegiant Airlines would be flying to Hawaii in the near future.  Today, Allegiant CEO Maurice Gallagher confirmed those intentions.  The carrier has acquired the six Boeing 757's of which we spoke, and plans to begin Hawaii service later this year.  Delivery of the first two planes will occur within 60 days, with those remaining scheduled from November 2010 to December 2011.
This is great news for Hawaii bound visitors in search of great airfares and packages as well as for Hawaii residents visiting the Mainland.
Which locations will offer Hawaii service?
Allegiant did not announce the cities which will premier their Hawaii service, but I remain confident that the contending airports are:
Bellingham, WA
Fresno, CA
Las Vegas, NV
What to expect.
Allegiant will be offering their stock-in-trade packaging of highly competitive airfares with great deals on accommodations, car rentals and other ancillaries.
The competitors.
The primary competitors will be Alaska and Hawaiian Air, because they both offer service from surrounding airports, and Pleasant Holidays, which features aggressive packaging of United's bulk seats, together with cars and hotels.
Earlier posts regarding Allegiant:
Subscribe to our email updates.
Disclosure: We receive a small commission on purchases from some of the links on Beat of Hawaii. These links cost you nothing and provide income necessary to offer our website to you. Mahalo! Privacy Policy and Disclosures.