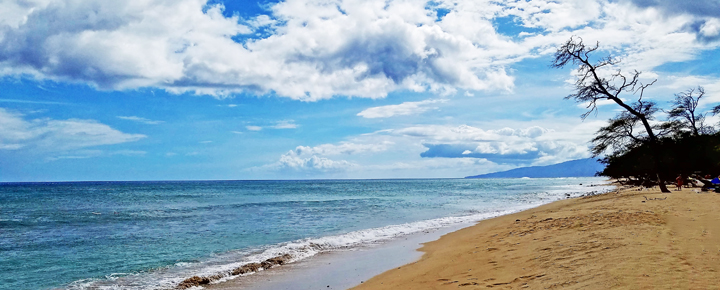 At long last, we are awaiting the imminent announcement on the resumption of travel without a 14-day isolation. That news is expected in the next 48 hours.
The pending and unlikely to be postponed announcement comes as the US Department of Justice yesterday questioned the constitutionality of the current situation, indicating they believe it is discriminatory towards non-Hawaii based US residents. This statement came in support of a lawsuit challenge which the state is now facing. "The Constitution does not permit the effective discrimination challenged in this case." — US Justice Department.
Hawaii has remained indecisive. It is unclear how Hawaii will recover, given the bad PR, and its crude marketing abilities, while validly trying to decide on the basis and timing of the resumption of tourism. To add to other woes, the state's head of tourism marketing suddenly announced his departure earlier this month.
Many issues and questions remain. Here's what we know:
1. Testing will be required to avoid the 14-day period. The question is, will Hawaii bound travelers find tests available at 72 hours before travel?
2. For those who don't test in advance of travel to Hawaii, will tests on arrival in Hawaii be available? 
3. All arrivals who do not test at all will enter into a 14-day isolation. Will you be sitting on the plane next to someone who hasn't been tested while you have been and what are the implications of that? Can the complexity of managing large numbers of visitors with new rules be handled in Hawaii? 
4. The governor has continued to talk about opening to locations, presumably domestic and international (if permissible), with limited outbreaks, and which have good screening and contact tracing. He used the term "safe travel corridors," after a Hawaii travel bubble with Japan was suggested. That idea attracted the ire of Beat of Hawaii visitors in scores of comments. Again we just aren't clear how any form of travel bubble could be viable.
What is the likely date for travel to resume with testing options?
We are expecting that to be August 1. That having been said, however, Hawaii's travel stakeholders, from aviation to accommodation, have indicated that they need 30 to 60 days to prepare for travel to resume. Nothing happens overnight, and sufficient time to get staff in place, do a thorough cleaning before reopening, and begin new procedures will be required.
Needless to say, visitors too need advance notification of the reopening date to plan or to cancel Hawaii travel.
Revised 6/24/20.
Disclosure: We receive a small commission on purchases from some of the links on Beat of Hawaii. These links cost you nothing and provide income necessary to offer our website to you. Mahalo! Privacy Policy and Disclosures.