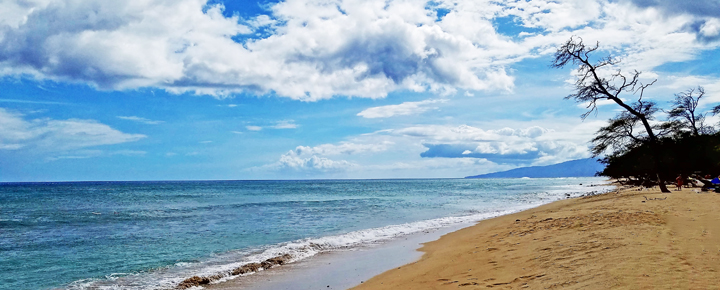 Hawaii appears hopelessly lost, trying to decide how and when all-important mainland tourism will resume. That without guidance from a governor, who has the highest disapproval rating in the US. As you may recall, Ige is infamous for the False Hawaii Missile Alert, when he lost his Twitter password, and could not cancel the dire warning. 
For critical planning to commence at all levels, a date must be set to resume tourism, whenever that may be. That as US Senator Brian Schatz said today "I am worried that we are not moving fast enough and I am worried that we are getting caught up in interagency squabbles and missing the urgency of the moment." Schatz was referring to members of Gov. David Ige's administration.
US Representative, Ed Case, yesterday asked the federal government for clarification on whether testing of visitors before departure for Hawaii would even be legal. He is asking about temperature screening as well as rapid screening, if available. 
Kauai sets its own course first.
Kauai has moved back the tourism reopening date to no earlier than July 1, since yesterday it extended the 14 day mandatory isolation period for visitors through June 30. Honolulu joined in that date this afternoon. The other counties have made any official decision in that regard. Kauai's mayor said, "For us, it became pretty obvious that we don't feel that by the end of May we're going to be in any sort of state to have incoming arrivals coming in."
Clearly the state is an outrigger without a paddle, and counties feel the need to act preemtively on their own. The governor said today that he is looking at making the June 30 date be statewide. After all, the notion that you conceivably could travel to the Big Island and Maui, but not be able to visit Kauai or Honolulu due to the 14-day issue, strikes us as completely inappropriate.  Seriously, we need to get this together. How can tourists have any confidence in Hawaii's lack of coordination and information? 
How long will it take to restart once Hawaii tourism receives the green light?
We believe that at least a month will be required for travel to resume once we have a date when it is permissible. That under the best of circumstances. Sufficient time will be needed for staffing, cleaning, new procedures, and products. That won't happen overnight.
Renowned Hawaii hotelier and Beat of Hawaii friend Jerry Gibson has also made clear the point that tourism can't restart on a dime. Gibson believes that about two months lead time will be required to complete preparations.
Disclosure: We receive a small commission on purchases from some of the links on Beat of Hawaii. These links cost you nothing and provide income necessary to offer our website to you. Mahalo! Privacy Policy and Disclosures.