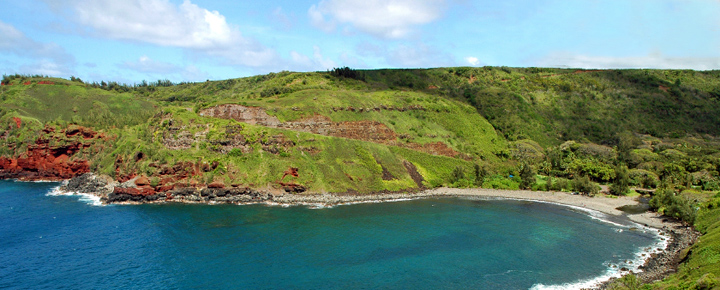 Just off the press, new Hawaiian Airlines routes between Las Vegas and Maui have been introduced, together with expansion on existing routes from Seattle and Los Angeles. There are also great introductory fares of $199 each way on the new route to and from Las Vegas, which is often referred to as Hawaii's 9th island. Hawaiian has been flying to Las Vegas for nearly 35 years and last year transported nearly 1/2 million passengers there.
Las Vegas to Maui service will commence at four times a week on December 15. We suspect it could be successful enough to become daily service in the future. The flight will use Hawaiian's Airbus A321neo.
New Hawaiian Airlines Routes |  $178 Introductory Airfare Las Vegas to Maui
When purchased by August 14, airfare of $195 is available in both directions at HawaiianAirlines.com. If you log in to HawaiianMiles, a coupon code pops up that reduces the price to $178 each way. Introductory airfares (at this moment) are available from launch through mid-February including many peak Christmas holiday dates. Those will go fast.
Additional Flights to Seattle and LAX Announced
The company said today they will add more service between Seattle and Honolulu as well as between Los Angeles and Maui. The Seatac service is year round starting January 7, the the LAX route is seasonal service. Both of these are in addition to the current offerings on these routes.
"Hawaiian has been carrying local residents to and from Las Vegas, and welcoming our Nevada visitors to Hawai'i for over 30 years. We're thrilled to once again offer the convenience of nonstop flights between the Valley Isle and the ninth island. We're also excited to add a second Honolulu-Seattle flight and seasonal service between Maui and Los Angeles, offering our guests more options when traveling between Hawai'i and the U.S. West Coast." —  Peter Ingram, CEO.
Join Hawaiian Airlines in another of its preemptive move to shake things up before Southwest Hawaii flights go any further. We do expect Southwest to fly to Hawaii from Las Vegas at some point, albeit not immediately.
All of the new flights will be on-board the new fleet of Airbus A321 neo planes. Read about our first A321 experience: Trip Report: Hawaiian Airlines A321neo Inaugural Flight.
Fares and Availability: Prices above are each way, include all taxes and fees. These are the lowest fares offered and are not available on all or even most dates/flights. Use the monthly fare calendars to find seats, availability and best pricing by month.
How to book: Go to Hawaiian Airlines and book online.
Flight information:
Maui to Las Vegas: Departs 8:50 p.m. Arrives 4:30 a.m. Mon., Wed., Fri., Sun.
Las Vegas to Maui: Departs 6:30 a.m. Arrives 11:00 a.m. Mon., Tues., Thurs., Sat.
Honolulu to Seattle: Departs 10:00 p.m. Arrives 5:50 a.m. Tues., Thurs., Sat.
Seattle to Honolulu: Departs 7:20 a.m. Arrives 11:40 a.m. Wed., Fri., Sun.
Maui to Los Angeles: Departs 9:45 p.m. Arrives 5:00 a.m. Tues., Thurs., Sat. (seasonal)
Los Angeles to Maui: Departs 12:00 pm. Arrives 3:50 p.m. Wed., Fri., Sun. (seasonal)
Disclosure: We receive a small commission on purchases from some of the links on Beat of Hawaii. These links cost you nothing and provide income necessary to offer our website to you. Mahalo! Privacy Policy and Disclosures.