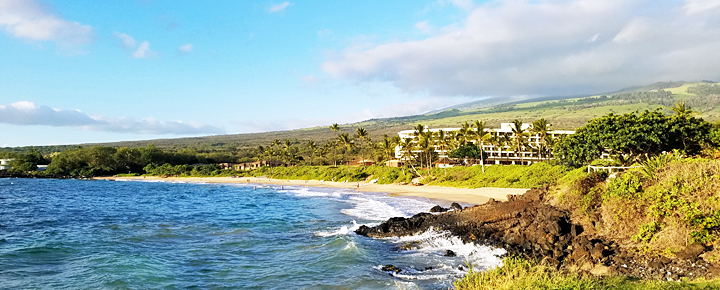 Gold Rush fever is on with this latest update to Hawaiian Airlines routes. Starting April 2, 2019, look for new nonstop service between Sacramento and Maui. That in addition to Alaska Airlines current non-stop and likely upcoming Southwest service on the exact same route. It looks like Sacramento is about to get more than its fair share of Hawaii deals.
Flights on Hawaiian Airlines are daily and here's an inaugural deal on flights to Maui not to be missed: $189 each way. And if you can't buy today, don't despair. This is going to be a very competitive environment.
Join Hawaiian Airlines in its preemptive move to shake things up before Southwest Hawaii flights starts. Also stay tuned for more new Hawaiian Airlines routes to be announced soon.
Flights will be onboard the new fleet of Airbus A321 neo planes. Read about our first A321 experience: Trip Report: Hawaiian Airlines A321neo Inaugural Flight.
New Hawaiian Airlines Routes – Sacramento to Maui – Starts April 1
Departure from Sacramento starting April 2 is at 8:25 am with arrival in time for lunch at 11:05 am. Flights leave Maui starting April 1 at 12:45 pm and arrive in Sacramento at a still reasonable 8:55 pm.
Travel and purchase dates: Book by July 5, 2018 on Hawaiian Airlines. Travel dates are April 2 to May 23, 2019. Leave from either the mainland or Maui. This offer can end at any time and must be booked online.
Fares and Availability: Prices above are each way, include all taxes and fees. These are the lowest fares offered and are not available on all or even most dates/flights. Use the monthly fare calendars to find seats, availability and best pricing by month.
Notes: If you can't find dates that work for you, we'll have more airfare sales soon. Please sign up for our free email updates and catch the latest Hawaii travel deals when they happen.
Airlines: Go to Hawaiian Airlines and book online.