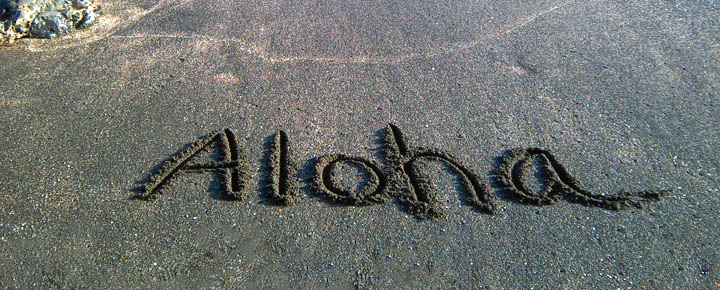 This was in part inspired by recent Facebook activity of people posting lists of places they have visited, with interesting facts, photos and more. We decided to do something similar here. Please add your ideas too. We know you guys are the ultimate Hawaii aficionados, so we are wondering too, did you know about all of  these already? Okay, let's get started.
Which of These Things Draw You to Hawaii?
1. Rainbows are in the sky and seen in our people. According to Pew Research, Hawaii is home to the nation's largest share of multiracial Americans.
2. Not only is Hawaii a healthy place to live, it is rated as having the best health care system in the country.
3. Second largest of all the world's volcanoes, Mauna Loa, is found on the Big Island, together with four others. Mauna Loa has erupted over 30 times in the past two centuries, and represents a million years of growth from the ocean floor up.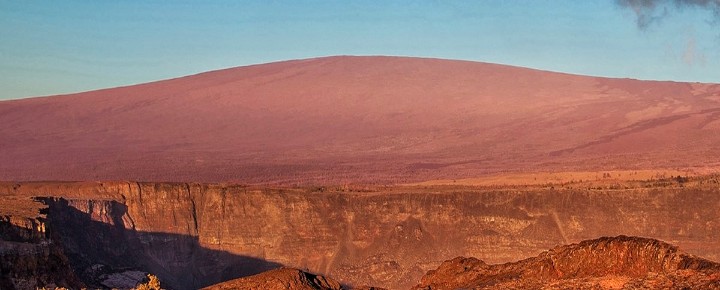 4. Movies and TV shows filmed in Hawaii make it easy to experience the islands from afar. There have been well over 100 movies partially or entirely made here starting in 1913. Which are your favorites? Back in the 1980's, Rob was a big fan of Magnum, P.I.
5. Due to volcanic activity, the landmass is always changing. The Big Island is estimated to be adding nearly 50 acres per year.
6. World's most isolated island chain. Hawaii is about 2,500 miles from California and nearly 4,000 miles from Japan.
7. Coffee is grown here and nowhere else in the USA. Due to Hawaii's sub-tropical climate, coffee is grown on Oahu, Maui, Molokai, Kauai and the Big Island. Do we hear Ka'u? Below is coffee sun-drying on Molokai.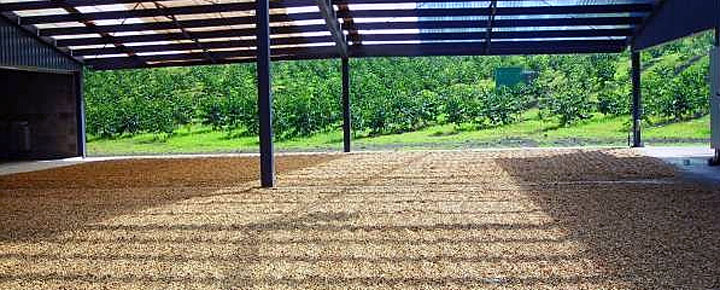 8. Billboards don't exist in Hawaii so the view can be uninterrupted. They have been illegal for a very long time. Three other states that ban billboards are Alaska, Maine and Vermont.
9. Unique time zone which is Hawaiian Aleutian. That's GMT -10 for those of you who think that way. Because we don't have daylight savings, the time difference to the west coast is two hours in winter and three hours in summer. Here's why there is no daylight savings in Hawaii.
10. Hawaii has the southernmost latitude in the USA, which is South Point on the Big Island. If you look on the map, our latitude is in line with Mexico City.
11. Coral reefs, mostly found in the Northwestern Hawaiian Islands, comprise about 70% of reefs found in the USA.
12. Interstate highways that aren't interstate? Another distinction, the H1, H2 and H3 are found in Honolulu. These date back to Hawaii Statehood.
13. Captain James Cook named us The Sandwich Isles, in honor of his patron, the Earl of Sandwich.
14. World's tallest mountain is here if measured from its base on the ocean floor. That is Mauna Kea on the Big Island at over 33,000 feet.
15. Wettest place on earth is Mt. Waialeale, on Kauai. It averages 450 inches of rain annually. That's in the center of Kauai rather than on our beaches.
16. Only navigable river in Hawaii is Wailua on Kauai and is pictured below. You can kayak on the river to Secret Falls or enjoy a ride to the Fern Grotto with Smith's.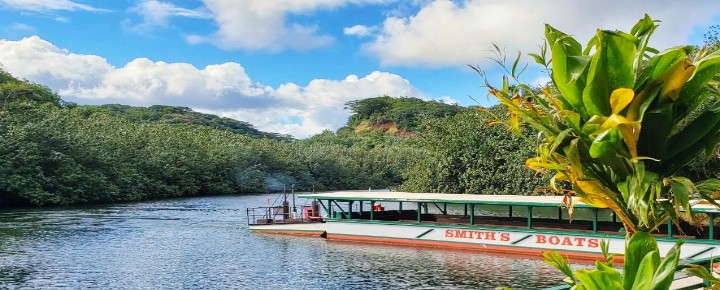 17. Hawaii state fish is the humuhumunukunukuapuaa, and that's a mouthful.
18. Lanai was once called the "Pineapple Island" and was home to the largest plantation that produced the majority of the world's supply. Pineapple stopped being grown there in the past twenty years, which dramatically changed the island's appearance and economy. Photo below at Lodge at Koele, Lanai.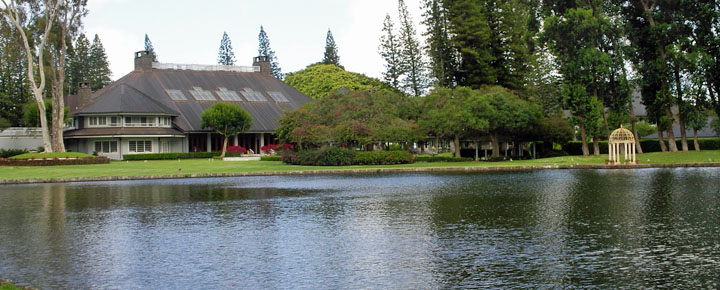 19. The Hawaiian state flag contains the British "Union Jack," symbolizing Hawaii's relationship with Great Britain starting in the late 1700's.
20. Longest beach in Hawaii is Polihale Beach on Kauai Island's Westside. It is 15 miles of beautiful sand up to 300 yards wide. It's found at the end of highway, and is accessed via a long and bumpy cane road. Pictured below.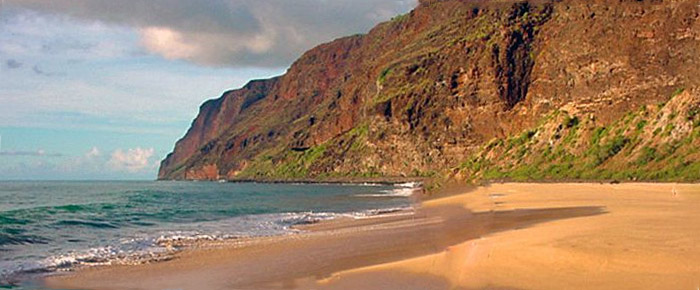 21. No high-rises are found on Kauai. no By law, no building can taller than a coconut tree. That in sharp contrast to Honolulu.
22. Mt. Haleakala on Maui is the world's largest extinct volcano. It is so large that the crater could contain all of New York City's Manhattan.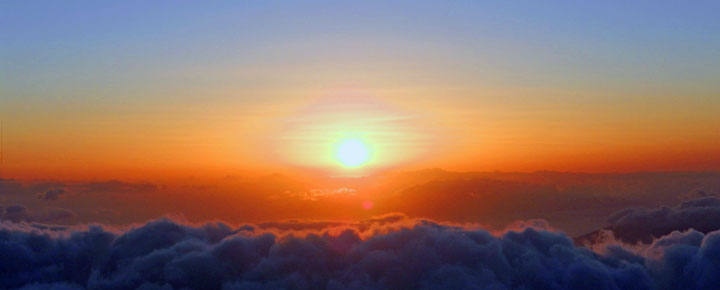 23. Iolani Palace is the only royal residence in the USA and located in Honolulu. It was built in 1882 and featured electricity four years before the White House.
24. Hawaiian Islands' Archipelago is comprised of 132 islands and atolls that span over 1,500 miles.
25. Big Island is so-called inasmuch as it is by far the largest island in the state with an area of 4,028 miles. Photo below at Mauna Lani Fishponds, also known as Kalahuipua'a.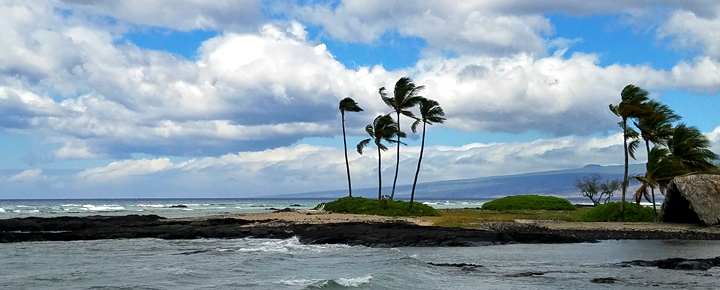 26. Duke Kahanamoku, is considered the father of modern day surfing. He was a Olympic swimming medalist who hailed from Honolulu. His iconic bronze statue adorns Waikiki Beach and the beach below is named for him.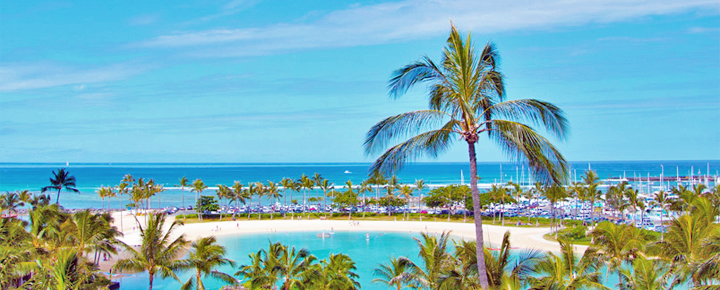 27. Hula dance was created in Hawaii and all of the islands stake claim to its origin. It is a complex art form of Polynesian derivation, and is accompanied by chant.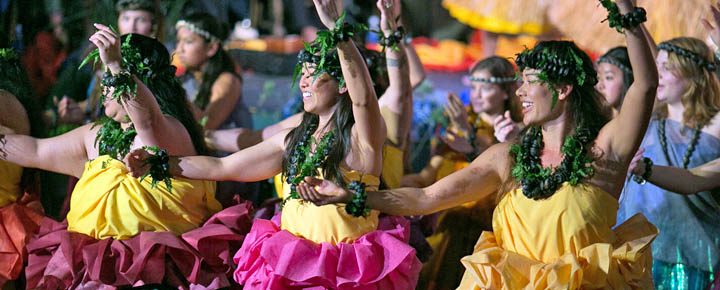 Disclosure: We receive a small commission on purchases from some of the links on Beat of Hawaii. These links cost you nothing and provide income necessary to offer our website to you. Mahalo! Privacy Policy and Disclosures.